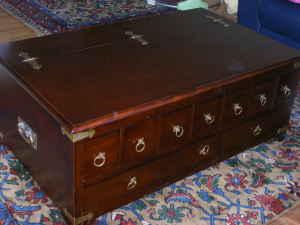 With ten drawers, this wooden apothecary table could serve as a coffee table and storage bin. It's going for $300 on Craigslist.
More good finds:
• Dining room table with four chairs for $650
• Oak buffet hutch for $150
• Hammock for $200
• China cabinet for $500
• Wine rack for $120
Thanks, Craigslist!