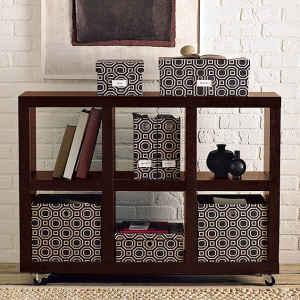 This caramel-colored rolling bookshelf from contemporary furniture chain West Elm is $125 on Craigslist. The six cubbie holes provide lots of storage, and the piece could double as a room divider for a studio apartment.
More good finds:
• Antique cabinet for $400
• Glass flower vase from Tiffany for $100
• Dining room table with four matching chairs for $150
• Cherry entertainment center for $600
• Painted dresser with six drawers for $80
Thanks, Craigslist!