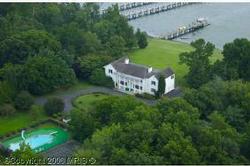 Where: 9600 Ferry Harbour Court, Alexandria
Listing Price: $9,750,000
Time on Market: 14 months
Bedrooms: 5
Bathrooms: 6
Details: George Washington once owned the land where this historic estate sits, not far from Mount Vernon. Called Ferry Landing on the Potomac, it was also home to Donald Regan, former White House chief of staff to President Reagan. On more than four acres, the riverfront estate boasts a 300-foot private dock, boat lifts, an airplane hangar, and a 3,000-square-foot, ten-car garage with enough room to accommodate a tour bus.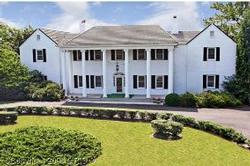 The 1942 Colonial has an elevator, five fireplaces, a private one-bedroom apartment over the garage, an Olympic-size pool, pool house, private beach, and lighted tennis courts. The property also has development possibilities—it's zoned to accommodate two houses per acre.
More pictures below.