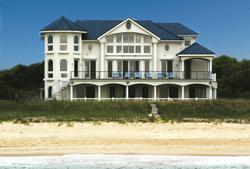 Whether it's the strong local economy or the booming stock market, real-estate brokers say they're seeing some of the area's priciest homes start to sell—even while the overall housing market is slowing.
Earlier this year, Llangollen Farm, an 1,100-acre equestrian estate in western Loudoun County, sold for $22 million. In Georgetown, the Allbritton family bought Herb Miller's 28,000-square-foot home; it listed for $28 million, and word is that it sold for $25 million.
Feeling left out? There are still a few houses with eight-car garages out there.
Neighborhood: Landon Woods, Bethesda
Price: $14,500,000
Beds and baths: six bedrooms, five bathrooms
Amenities: 2.7 acres with a pool, tennis courts, and guest quarters over the garage
The scoop: With Landon School around the corner, a fine education for your sons is a short walk away.
Bonus: Gated premises keep out summer pool hoppers.
Neighborhood: Braddock Woods, Clifton, Virginia
Price: $14,000,000
Beds and baths: seven bedrooms, ten baths
Amenities: 30-by-40-foot art gallery, elevator, indoor heated pool, eight-car garage, geothermal radiant heat, roof deck, and water fountains
The scoop: designed by architect Ron J. Hubbard, whose client list includes the Department of State, the Federal Bureau of Prisons, and the World Bank
Bonus: helicopter pad so you can avoid that messy Northern Virginia traffic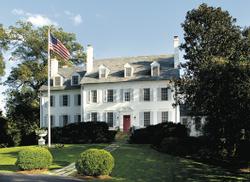 Neighborhood: Langley Farms, McLean
Price: $12,500,000
Beds and baths: 13 bedrooms, 11 baths
Amenities: 38-foot living room, pool and pool house, tennis court, stables, movie theater, and sauna on almost six acres
The scoop: Known as Hickory Hill, this was Robert F. Kennedy's family home for 50 years, previously owned by JFK and Jackie.
Bonus: If the heating system breaks, there are 12 fireplaces to keep you warm.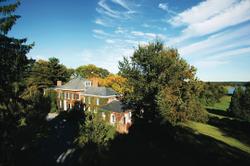 Neighborhood: Bellapais, Alexandria
Price: $9,750,000
Beds and baths: six bedrooms, eight baths
Amenities: four-car garage, four fireplaces, a barn, and stable on 25 acres of land
The scoop: Built in 1850, the Federal-style estate is on land once owned by George Washington as part of his River Farm.
Bonus: It's the largest remaining private estate on the Potomac, according to Washington Fine Properties.
Neighborhood: Georgetown
Price: $8,950,000
Beds and baths: six bedrooms, eight baths
Amenities: more-than-9,000-square-foot Federal-style estate with multiple verandas, a gourmet kitchen, exercise room, studio space, six fireplaces, and a master bedroom suite with a library
The scoop: Approaching its 200th year, this home merges history with the comforts of modern life.
Bonus: a staff apartment for all the people you'll now need to keep things up.