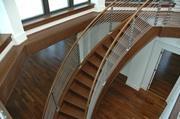 What: Chase Point Condominium

Where: 4301 Military Road, NW
Closest Metro: Friendship Heights
Number of Units: 107, with 69 floorplan options
Unit Space: Ranges from 980 to 2,700 square feet. Two bedrooms, two bedrooms with den, and three bedrooms with den. Ceiling heights range from 9 1/2 to 20 feet.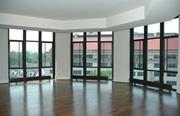 Pricing: $650,000 to $2.5 million
Luxurious Touches: Viking kitchen appliances, custom cherry kitchen and bath cabinetry with granite and marble countertops, natural stone floors.
Building Amenities: 24-hour front desk, fitness center, owners' club suite, and underground parking (each condo comes with two spaces). The building is steps from Washington's "Rodeo Drive" block of Wisconsin Avenue, which includes high-end stores such as Christian Dior, Louis Vuitton, Cartier, Jimmy Choo, and Gucci.
Expected Completion: Move in immediately.
On Sale: 15 condos—including four penthouse units, each with two stories and a terrace—remain.