Power gets up early for breakfast at the Four Seasons and occasionally stays up late at Cafe Milano after a party or night at the opera.
In between, you can find power eating in the Pentagon's Gold Room, the dining room for military brass where even the waiters have security clearances. Or sipping Senate bean soup in the members' dining rooms of the Capitol. Or talking in hushed tones in the private dining room—firm employees only, please—at Williams & Connolly.
On weekends, power might go out for a round of golf at Congressional Country Club or the exclusive Burning Tree Club, a place still controversial for its refusal to allow women.
While places such as burning Tree and the Senate dining rooms have hosted the area's power players for dec­ades, much of the Washington power scene today would be unrecognizable to those who populated it a generation ago.
In the 1960s and '70s, Art Buchwald held court at Sans Souci, where two-martini or three-bourbon lunches were the norm. Top administration officials would pass up the White House mess for the nearby Maison Blanche.
In 1963, when Rowland Evans and Robert Novak launched their soon-to-be-legendary column, the New York Herald Tribune ran a photo of the duo in the National Press Club's bar, a gossip center, to tout their insider status.
A generation of famed A-list dinner hosts including Katharine Graham and Joe Alsop have passed on without leaving successors.
Today, as Washington has become known not just for its diplomatic and federal power but also for its technological, financial, and cultural clout, there are dozens of new power venues. While power breakfasts in DC are generally focused around three hotels—the Four Seasons, the Hay-Adams, and the Mayflower—lunch can mean anything from gumbo at DC Coast to veal ravioli at Teatro Goldoni to a steak at the Capital Grille to a sandwich in downtown Bethesda.
On Capitol Hill, where a generation of politicians and lobbyists broke bread at the Monocle, the dining scene now includes Johnny's Half Shell and Bistro Bis. Many days find lawmakers in the back room of Charlie Palmer Steak, which raked in more than $630,000 from campaign committees and political candidates from January through March. According to the Center for Responsive Politics, the ten top "power" restaurants pulled in $2.4 million in political receipts.
A generation ago, the Cosmos, Federal City, and other private clubs in downtown DC provided a center of social life. The saying went, "If you have money, you join the Metropolitan; if you have brains, you join Cosmos; if you have neither, you join the University Club."
The Metropolitan, near the White House, still has a years-long waiting list. And the tiny 116 Club on Capitol Hill, which lobbyists claim has the best crab cakes in town, and the Capitol Hill Club, a Republican bastion, remain favorites of lobbyists and top Hill staff who want to make deals over lunch without fear of being overheard by the opposition or the press.
But the DC clubs, which are struggling to recruit younger members, face challenges from newer, less formal eateries. Under the steady hand of executive director Tommy Jacomo for the last 35 years, the Palm on DC's 19th Street has become a de facto lunch club. The back booths provide space for quiet talk, but little is secretive.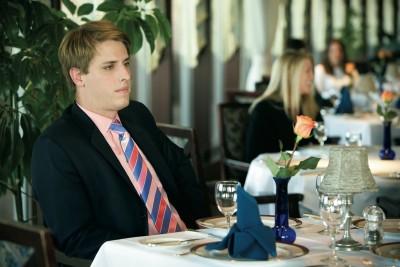 Franco Nuschese, whose Cafe Milano in Georgetown has the region's most star-studded tables, says that since Milano opened in 1992 he's seen a trend toward more casual dining, which he attributes partly to the young tech execs who got rich during the dot-com fervor of the 1990s. "The financial power is there in a very casual way," Nuschese says. "They don't have to impress anyone."
Aside from a few holdouts like 1789 Restaurant, few establishments ask men to wear jackets anymore; even the dark-paneled Prime Rib has dropped its jacket requirement for lunch.
Expensive, liquor-fueled lunches are fading, too. Maître d's across town report more requests for separate checks in the wake of lobbying-related corruption scandals. Congressional gift limits and a renewed focus on ethics mean that power brokers balk even at picking up the tab for a cheap lunch. As one lobbyist explained over lunch at Bobby Van's Grill on New York Avenue, "I'm not risking my career to buy a burger for some 23-year-old committee staffer."
Driving the growth of power hangouts is the fact that power itself has expanded and dispersed. As the economy soared in the 1990s, new power players emerged in Tysons Corner, Bethesda, and other suburbs, along with a new order of power venues.
The Tysons outpost of the Palm, which opened in 1999, is now as packed as its counterpart in downtown DC, and Morton's steakhouse has six locations across the region. The Tower Club at Tysons Corner, where initiation fees range as high as $1,750, is the center of the high-tech breakfast and lunch scene. Government contractors, venture capitalists, and tech entrepreneurs pack the 17th-floor dining room, where the view stretches for miles.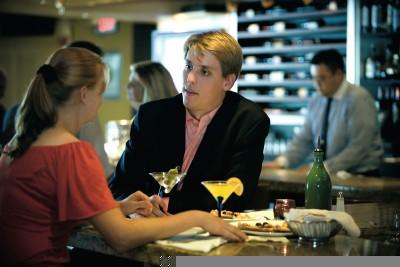 Whereas inside-the-Beltway policy debates used to take place within the pages of DC-based small-circulation magazines such as the New Republic and Weekly Standard, bloggers across the country on DailyKos.com, MyDD.com, PowerLineBlog.com, and other Web sites now set the agenda for the legions of their followers. Progressive bloggers share tips and plot strategy on an e-mail list named after Town House, the Dupont Circle bar where they meet on Sunday afternoons over beers.
Across town, in the second-floor conference room at Americans for Tax Reform, the "Wednesday meetings" founded in 1993 by antitax activist Grover Norquist bring together more than 100 conservatives over bagels and coffee for a session in which movement leaders give three-minute presentations on everything from bills before Congress to federal judges to foreign policy.
The black-tie-and-cocktails circuit still serves a function in the lives of the powerful, allowing elected leaders, staffers, journalists, and lobbyists to rub elbows. The annual White House Correspondents Association dinner and the tony Bloomberg afterparty are hot invites.
But even these events have lost clout. In an era when a candid moment can be posted on YouTube via cell phone and linked on the Drudge Report minutes later, power players are more cautious about how they conduct themselves.
The white-tie Gridiron Club dinner, with its costumed skits and irreverent songs, increasingly seems an anachronism. Other press dinners often end in controversy as pundits and C-Span viewers question moments like Karl Rove's rap, Stephen Colbert's satire-laden speech, or President Bush's slide show joking about his search for weapons of mass destruction throughout the White House.
Everywhere you find power today you'll see the BlackBerry. The proliferation of wireless communications and the Internet means that business increasingly is conducted by e-mail. In an age when people are expected to reply to e-mail immediately, a good lunch may seem a luxurious indulgence.
In another generation, perhaps the power lunch will be executives eating sandwiches at their desks during video conferences.