Mayor Adrian Fenty can add a new job to his résumé: construction worker. During the groundbreaking ceremony of The Yards—a 42-acre mixed-use development project along the Anacostia River in Southeast DC—the mayor climbed into the seat of a large front-end loader yesterday morning and dumped a pile of stone.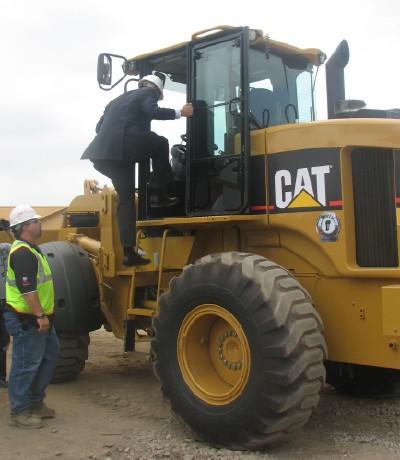 The Yards will replace what DC Congresswoman Eleanor Holmes Norton described as "a virtual slum property that brought down the entire neighborhood." When finished, it will include 2,800 residential units, 1.8 million square feet of office space, and 400,000 square feet of retail and dining space. The main attraction will be a revitalized five-and-a-half-acre riverfront public park.
"This isn't just a development project," Fenty said. "We are standing on what will be a new Anacostia Waterfront neighborhood that will incorporate the site's great historical buildings and include a world-class waterfront public park. The Yards is really a testament to what can happen when we work in partnership with federal agencies and the private sector."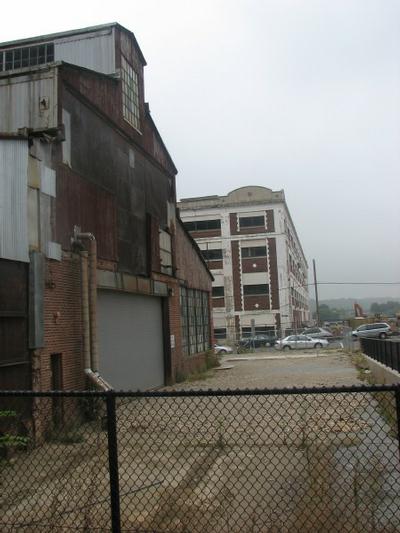 Forest City, a real-estate company headed locally by Deborah Ratner Salzberg, is working closely with the federal General Services Admistration, which still owns the land—originally part of Washington Navy Yard. "This has and will continue to be a very significant public/private partnership that will pay dividends for District residents for a long time to come," Salzberg said.
The Yards is not far from the new headquarters of the US Department of Transportation and the Nationals ballpark. Although the ceremony yesterday marked the official groundbreaking of the site, construction began several weeks ago with infrastructure work and demolition. Four former Navy factory and warehouse buildings will be converted into residential apartments and office and retail space. Open areas along the river will be used for markets and cultural events.
Norton has championed the project since her election to Congress in 1990, even though the government did not allow the private companies to develop federal property at that time. Eventually Norton pushed through Congress the Southeast Federal Center Public-Private Development Act of 2000, a bill to allow the private sector to build on the land.