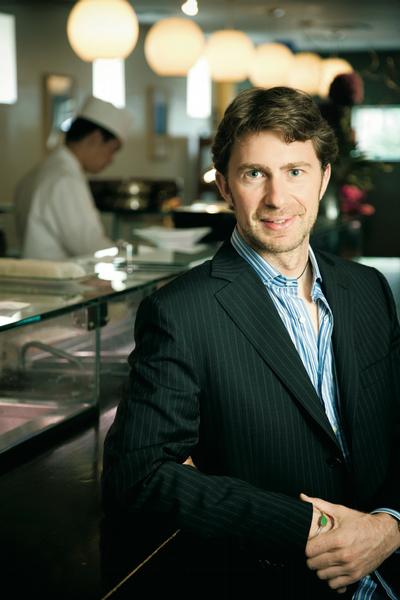 Raw-fish-ologist and Dupont Circle resident Trevor Corson will moonlight as host of the next Kliman Online chat, Tuesday, October 9, at 11 AM.
With the release of his new book, The Zen of Fish, Corson has proven himself a sushi guru, exploding myths about raw fish, decoding the differences between American and Japanese tuna, and addressing the threat of parasite-laden seafood.
Got a question about sushi etiquette? Always wanted to know about the ins and outs of the raw-fish industry and sushi history? Corson will clue you in on such matters as what gives wasabi its lime-green color, the acceptable amount of soy-sauce soakage, and how sushi evolved from snack food to fine dining.
You can prepare for the chat by checking out his recent conversation with food and wine editor Todd Kliman.
Corson will also appear at the National Press Club on Tuesday, November 13, for a lobster/sushi dinner. (His first book was The Secret Life of Lobsters.) Between courses, he'll talk about the history of each fish and technique. For more information, call 202-333-0421 or e-mail mountsj@si.edu.
But first he'll be with us, chatting live on Washingtonian Online. So send those questions in early! Click here to submit.