Since being traded to the Washington Wizards in 2005, Caron Butler has risen from a promising player to an elite young star. Last year, the six-foot-seven forward from Racine, Wisconsin, recorded career highs in points (19.1), rebounds (7.4), and assists (3.7) while becoming a first-time All Star alongside teammate Gilbert Arenas.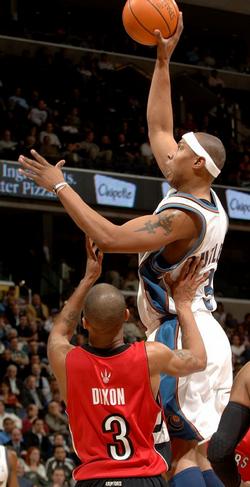 Butler is a busy guy these days—the Wizards' season opener is less than a week away—but we had a chance to catch up with him after a morning shoot-around in Toronto.
What's your favorite television show?
The Game—it's a new show on CW. And I loved The Sopranos.
Your favorite movie?
The Color Purple. I'm a big fan of Danny Glover, Oprah Winfrey, and Whoopi Goldberg.
Favorite book?
The Outsiders by S.E. Hinton.

Favorite singer or band?
I liked Aretha Franklin growing up, but my favorite singer now is Mary J. Blige.
All-time favorite restaurant?
Believe it or not, the Cheesecake Factory.
Favorite food?
Fried shrimp.
Favorite vacation spot?
Me and my wife go to Maui every summer, and I love going to Jamaica.
What makes Washington special?
It has the best fans—the most loyal. And the city is so historic.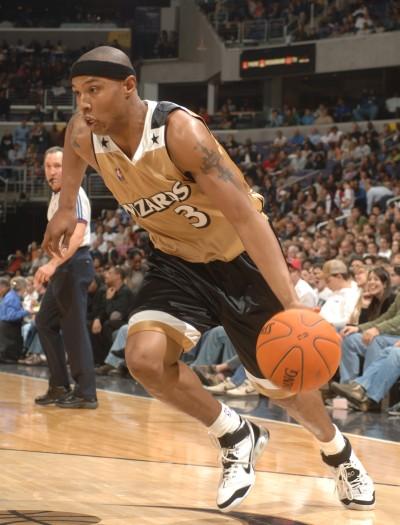 Favorite object you own?
My mom's house is the most rewarding thing I own. Just knowing it's hers, with the situation I grew up in, makes it my most special and prized possession.
What would you do if you weren't in the NBA?
I'd be working with kids, probably in a community center, sharing my experiences, just giving hope. I've been through a lot of adversity. Other kids can make it if they just believe.
Thing that others would find surprising about you?
I'm a franchise owner of Burger King.
Your proudest achievement?
From a personal standpoint, being a good father. I take a lot of pride in that. Growing up without a father, I made it an obligation to be the best father I could be.
What's your prediction this season?
Our main thing is winning a championship. We feel like we're deeper this year and have the personnel to do it.