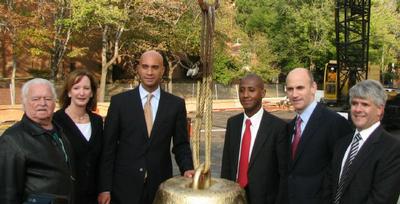 Mayor Adrian Fenty led the countdown for a large gilded wrecking ball to pound through the roof of the old shopping mall, sending debris and glass onto the ground below. "Southwest is just a great neighborhood," Fenty told a crowd of hundreds of residents and city officials. "Am I right?"
A block from the Waterfront-SEU Metro station, Waterfront will feature 1.2 million square feet of office space, 1.2 million square feet of affordable residential units, and at least 110,000 square feet of retail, including Safeway, CVS, and Bank of America. Fourth Street between M and L streets, which has been closed for nearly 50 years, will be transformed into a pedestrian walkway. The first phase of construction is expected to be completed in early 2010.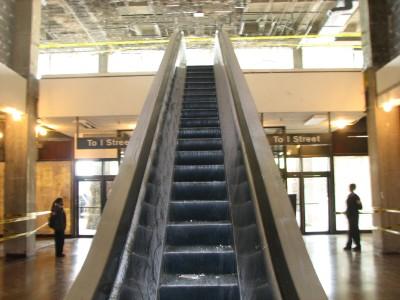 Congress ordered the overhaul of Southwest waterfront more than 40 years ago as it wrestled with poverty in cities across America. It turned out thousands of residents, cleared hundreds of acres, and authorized buildings designed by noted modern architects such as I.M. Pei.