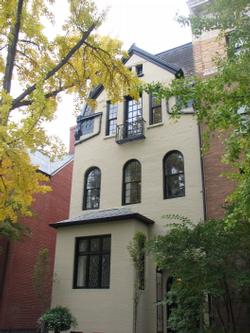 Word in real-estate circles is that Don Graham just bought this brick townhouse near Dupont Circle. The house is assessed for $1.3 million and last sold in August 2006 for $1.6 million.
On November 9 Graham announced that he was separating from his wife of forty years, Mary Wissler Graham. Earlier this fall, the Grahams bought a $4.65-million pied-à-terre overlooking Central Park in Manhattan.
The couple's home on Cleveland Park's Newark Street, valued at $3 million, isn't on the market—yet.