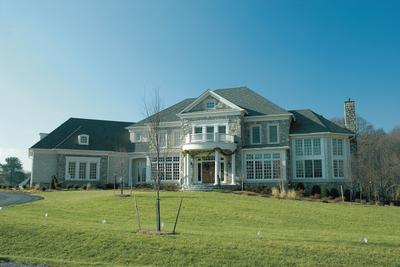 With Joe Gibbs's retirement, Mark Brunell's future with the Redskins looks bleak. Regardless, it appears that the backup quarterback plans to stay in Washington.
After selling a custom home on more than two acres in Great Falls for $3.5 million, he spent $3.7 million on this new home less than five miles away. The new house has five bedrooms, eight baths, and a four-car garage. His old house, built in 2004, has seven bedrooms and nine baths.
Gibbs and the Redskins chased Brunell in 2004 and signed him to a $43-million, seven-year contract. But after a half season of inconsistent performances, he was benched in favor of Patrick Ramsey. Brunell's now third in line at quarterback, behind Jason Campbell and Todd Collins.