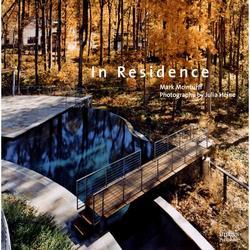 Swing by modern-furniture showroom Contemporaria in Georgetown tomorrow night from 6:30 to 9 for a signing of In Residence, the new book from Mark McInturff, one of the area's top architects. The book is McInturff's second monograph, after In Detail in 2001. In addition to comments from McInturff, hors d'ouevres, and drinks, the evening will include a slide show of his projects.
McInturff's eight-person firm in Bethesda has won more than 250 design awards, and the firm's projects include the Woolly Mammoth Theatre Company in DC and Majestic Cafe in Alexandria. Contemporaria is also worth a visit—the 4,000-square-foot showroom is designed to look like a skateboard park and carries museum-quality furnishings from top Italian designers Cappellini, MDF, Molteni, and others.
If you can stick around afterwards, pick up a complimentary ticket for the after-party at L2 Lounge in the central courtyard of Cady's Alley.
Contemporaria Showroom, 3303 Cady's Alley, NW; 202-338-0193.