Travel > Nearby Getaways > Great Weekends
When DC police detective Edwina Williams volunteered to spend a weekend last summer with children from the Wendt Center for Loss and Healing, she had no idea she would be getting as much as she gave.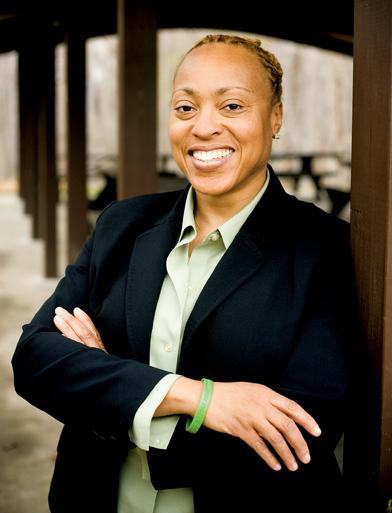 The children at Camp Forget-Me-Not in Millersville, Maryland, ranged in age from 6 to 16. All had lost a loved one. As the weekend progressed, Williams thought about an aunt who had passed away a few years earlier.
"She had reared me from the age of four and had been the only mother I ever knew," Williams says. "Listening to these children talk about their loss brought it all back to me and made me realize I had not dealt with my own grief. That's the beauty of this program: You are healing yourself knowing you have helped a child to heal."
At one point the children went to a lake to launch sailboats they'd made with the names of loved ones on the sails. "It was so moving," Williams says. "We were all races and backgrounds with only one thing in common—we were all grieving."
She was paired with a girl whose father had been a police officer and had died from a heart attack. "She reminded me of myself," says Williams. "She was initially withdrawn, so I didn't probe her; I just spoke about my own life as a police officer." Later, Williams says, "she made me a card in arts and crafts. When they all got on the bus to go home they were crying, and so were we—but it was a happy sadness. Our goal had been accomplished."