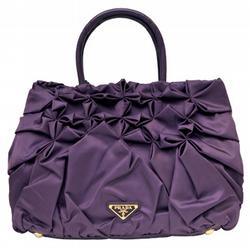 PRADA PURSE Add a flourish to an outfit with this ruched handbag; it's $895 at Neiman Marcus in Tysons Galleria.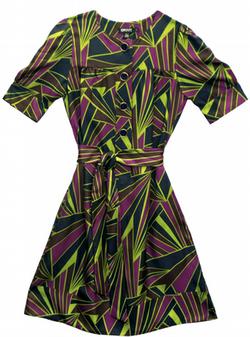 DKNY DRESS This patterned shirtdress will take you from the office to dinner with ease; it's $275 at Bloomingdale's Chevy Chase.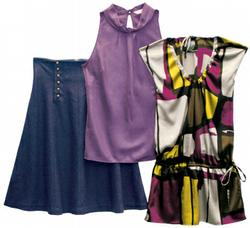 SAJA SKIRT AND TOP Flowing separates are perfect for the office, but you can also mix and match the top with skinny jeans for a great night out. The skirt is $213 and the top $195 at Ginger in Bethesda.
DOLCE VITA TUNIC Pair this top with the season's leather leggings for a modern update on '60s mod. The tunic is $215 at Circle Boutique in DC's Logan Circle.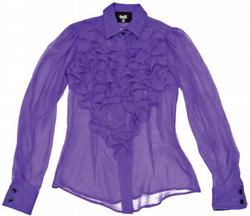 D&G BLOUSE Ruffles ruled the fall runways; this sheer Dolce & Gabbana blouse is $345 at Saks Fifth Avenue in Chevy Chase.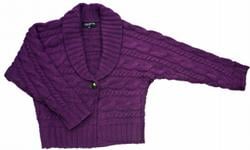 JONES NEW YORK SWEATER Cocoon yourself in chunky knits like this Bingo cardigan, $139 at select Macy's.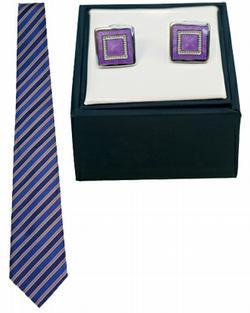 DAVID DONAHUE CUFF LINKS AND TIE Men can rock in the royal hue, too. Pair this striped tie ($95) with cool cuff links ($165), available at Nordstrom in Tysons Corner Center, Fashion Centre at Pentagon City, and Montgomery mall.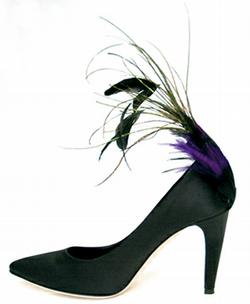 TIBI SHOES Make a statement with feather-adorned Skye heels, $420 at Little Shoe Box in Bethesda.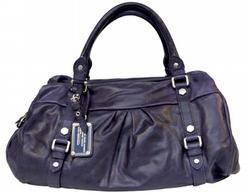 MARC JACOBS BAG This Dr. Q Groovee bag is flying off shelves; it's $498 at Barneys Co-Op.