Related: All I Want for Christmas: Fashion Gift Guide
When Liz Specter was invited to a dinner party, she thought she was playing it safe by wearing a little black dress. The other guests showed up in jeans and T-shirts.
"Whoever said it was better to be overdressed has obviously never been in this situation," says Specter, a 36-year-old teacher who lives in DC's Logan Circle. "What could I do but smile and head to the bar?"
Welcome to party season—when invitations go out and anxiety over what to wear goes up.
It's hard enough to find an outfit for each occasion, but unusual dress codes—including "festive," "dress to kill," "fun and funky," "Sunday best," and "smart chic"—add more anxiety. Even "business attire" means different things to a Hill staffer and a dot-commer.
"We're seeing a trend toward creative-sounding dress codes," says Anna Post, great-great-granddaughter of manners expert Emily Post. "I don't think any host means to stress out their guests, but it can happen."
Post's advice? If you're wearing something simple, keep a pair of dressy heels and some bold jewelry in your bag to change a look quickly. Specter keeps makeup at hand: "A little eyeliner can go a long way toward looking more dressed up."
In Washington, most events are a style smorgasbord. Attire for an after-work cocktail fete can range from conservative suits to slinky sequins. "Now designer fashion is more common, and people are getting much more dressed up," says Specter. It's best to aim for a middle ground.
Unsure whether to wear blue jeans or a black dress? Post says it's fine to call the host to ask about attire—although that might work better for women.
"For a man to inquire about what to wear is the equivalent of asking for directions," says Anthony Pappas, 36, of the McLean design firm Pappas Group. "Lucky for us, men can get away with a suit most of the time."
Sometimes it's best to wear what makes you comfortable. Kelly Collis Fredrick, 34, owner of Cityshopgirl.com, recalls being stumped by an inaugural event four years ago that called for "Texas black tie"—which turned out to mean typical formal dress plus cowboy hats, bolo ties, and lots of sequins.
"I'm a native Washingtonian and had never been to Texas, so I finally decided it was better to ignore it," she says. "Who knows what kinds of dress codes the next administration will bring?"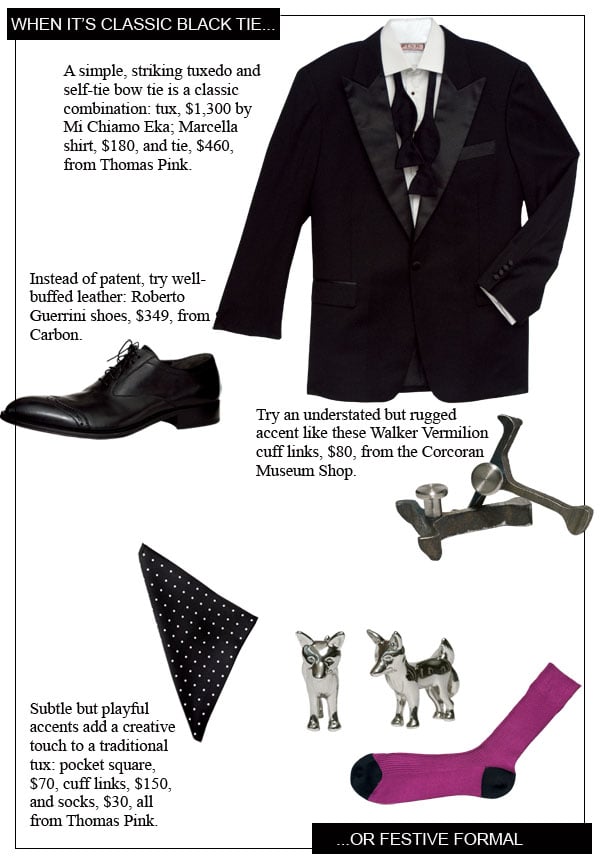 Next: Gala Glamour…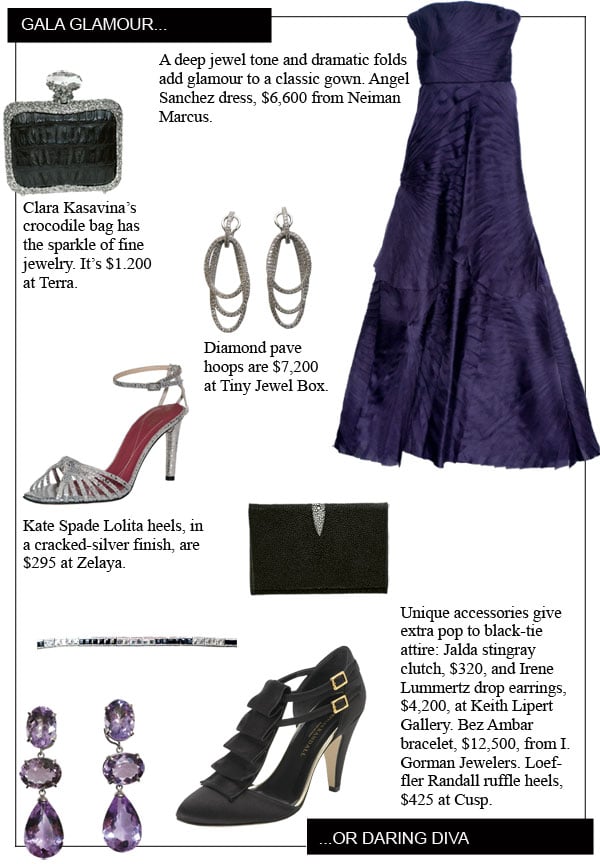 Next: An After-Work Event…
Next: For a Business Bash…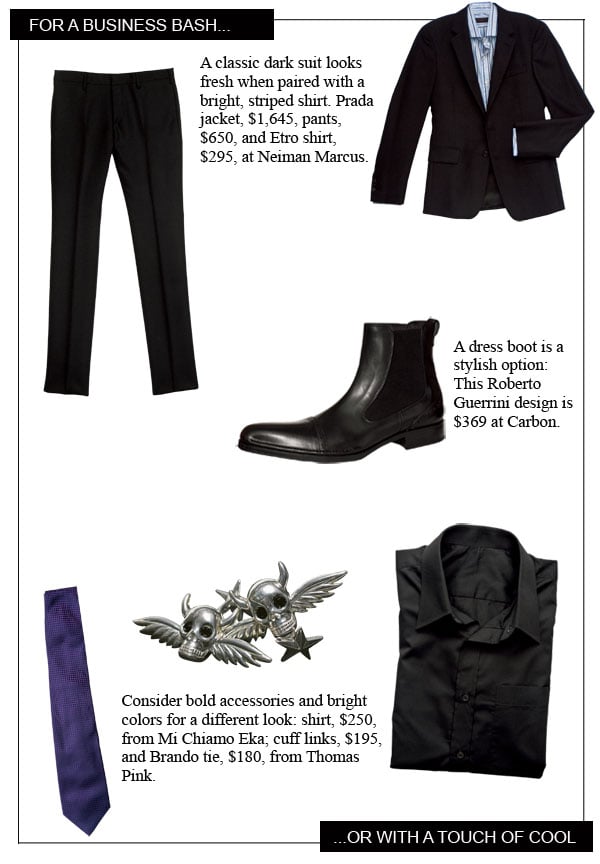 Next: Classic Cocktail…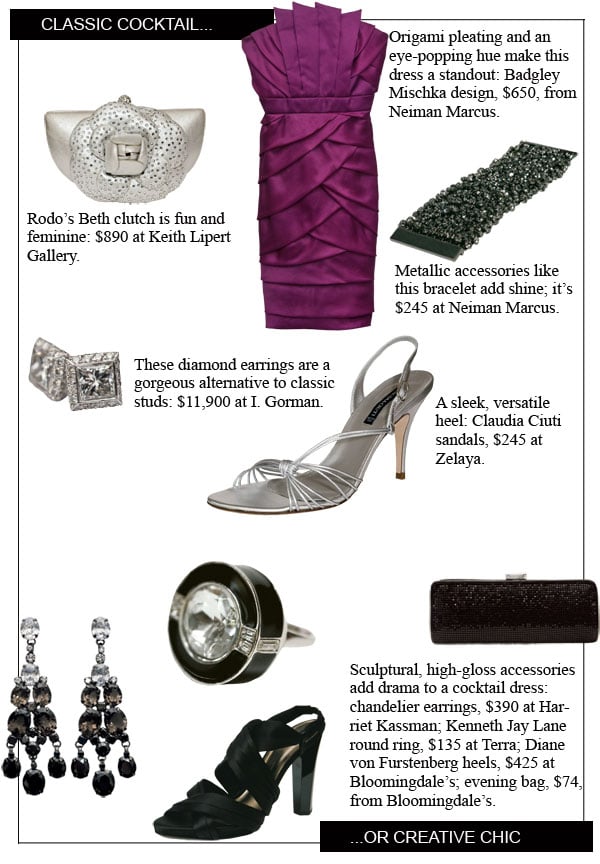 Next: Go-Anywhere Fallback…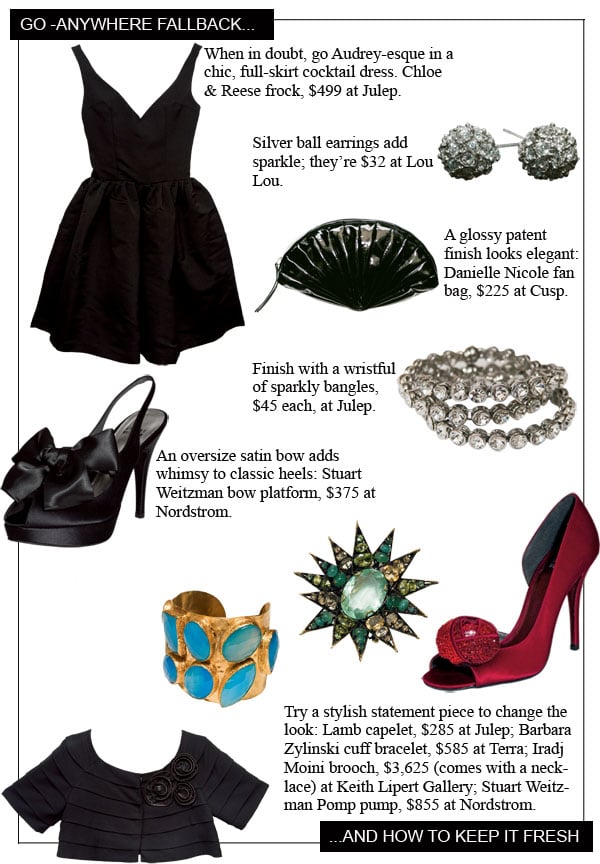 This article first appeared in the November 2008 issue of The Washingtonian. For more articles like it, click here.