This contest has ended. Thank you for your interest!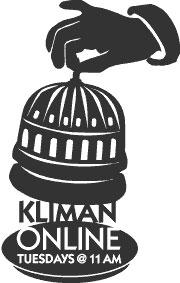 This Fall marks three years since Todd launched his chat on Washingtonian.com.
Three years? We know, we can't believe it either—time flies when you're talking food.
To celebrate this anniversary, we'd like to host another contest for the loyal readers of Kliman Online.
We're asking you to tap into your knowledge of Todd's tastes and devise the perfect three-course meal for our far-ranging and passionate restaurant critic.
Entering is simple. We just want you to create what would be Todd's favorite meal ever. Just list three dishes from three local restaurants—one for each course—and give a brief description of why you think Todd would enjoy them. The menu that captures what Todd loves most about Washington dining will win a gift certificate worth $150 to the Italian trattoria Notti Bianche in Foggy Bottom.
Send entries to: candrews@washingtonian.com with the subject line "Todd's three-course dinner." The winner will be decided on November 17.