We can tell by your comments and your e-mails—you've got a thing for our Sidewalk Style feature. Whether you're coveting an outfit or dealing out catty fashion advice, you love to see our photographs of stylish people on the street. And now you have a chance to pick your favorite Sidewalk Style of 2008. We took five of the most popular/talked about Sidewalk Styles from our archives, and we want you to vote on your favorite. Check below for the photos, and then vote on who you think was the most fashionable Sidewalk Style of 2008.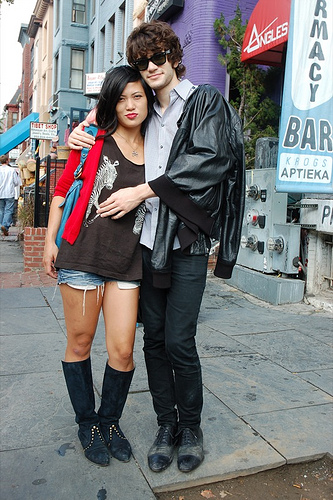 Rocking and Rolling
We stopped a woman and her handsome—and considerably younger—Miami-import musician boyfriend in Adams Morgan.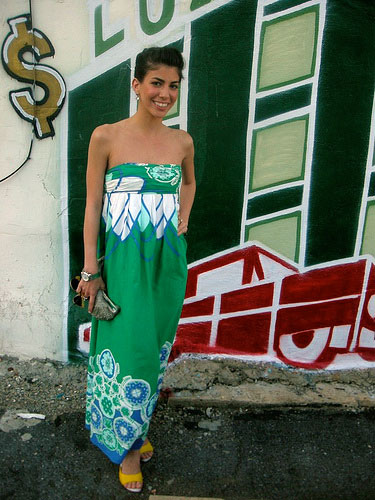 Deniz Sarhaddi
This floaty maxi-length style is a great summer dress. It's easy and elegant and works for evening, so it's perfect for those see-where-the-day-takes-us kinds of weekends.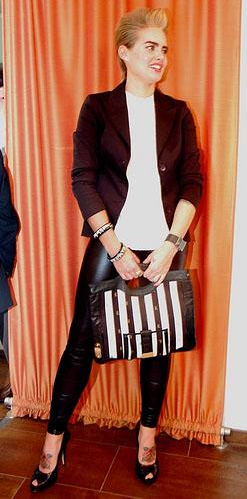 Rockin' Hairdo
We caught up with edgy-looking personal assistant Jennifer Cross.

One-Named Wonder
Lumberjack chic in a local art gallery.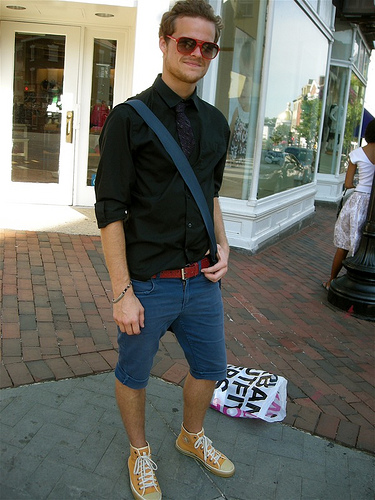 Straight From Sweden
Leave it to us to stop a stylish someone who not only doesn't reside in Washington but who doesn't even live in the country.