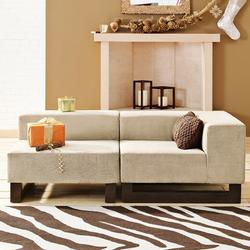 Some animal prints can bring to mind images of an African hunting lodge or an over-the-top bachelor pad, but these rugs are unexpectedly restrained. Although wild enough to add some pizazz, the dark brown colors are less dramatic and more versatile than the usual black-and-white.
Splurge

The stripes on West Elm's zebra rug are made to last. The looped wool carpet comes in five different sizes with dimensions ranging from 3' x 5' to 9' x 12' ($89 to $699). Some sizes are only available by Internet or catalog.
West Elm, 1020 G St. NW, 202-347-8929; Tysons Corner, McLean, 703-633-0227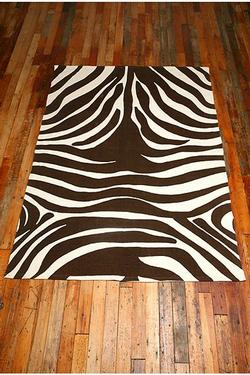 Steal

Urban Outfitters offers a similar design for just $29.99. The stripe pattern mimics the hide of an actual zebra more than its West Elm counterpart. Made of cotton, the 5' x 7' rug is available in chocolate or black.
Urban Outfitters has locations in DC and Virginia.