I'm not sure why but the headboard always seems to be the last piece of furniture people buy for their homes. I have many 30-something friends with lovely, put together condos, who have their beds just sitting on top of a metal frame.
Well, if this is you, let today be the day you make your bedroom complete. West Elm has headboards and decorative bed frames on a major discount. The full-size wood block platform headboard is now only $129.99, down from $349.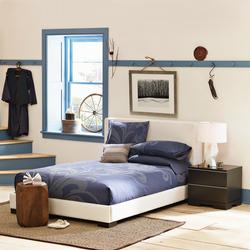 And the sophisticated Walton headboard is now $149.99 in the queen size, down from $429.00.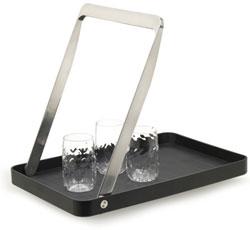 If you are looking for a Valentine's gift that you and your sweetheart can enjoy right away, it's not too late to get this double-bottle wine chiller. It'll bring your vino to the expert-recommended temperature in minutes, and it's down from $149.95 to $99.99. For the ever-traditional breakfast in bed, go for this stylish tray at the Moma Store, now 89.95.