A decade after the dot-com boom in Northern Virginia, the world of technology is bigger than ever. Between social-media start-ups in DC, green-technology firms in Maryland, venture capitalists in Virginia, and government contractors throughout the region, technology is a key driver of the economy—and one that has helped the area weather the current recession better than most other cities.
Washington was alone in the nation's top four markets in adding jobs during 2008, according to George Mason University's Center for Regional Analysis. According to a study by TechAmerica, Virginia has the nation's highest percentage of tech workers; Maryland is fifth, DC sixth.
This cluster of innovation exists even though Washington has none of the strong engineering universities, such as MIT or Stanford, that have been instrumental in the development of a vibrant tech communities elsewhere. Instead, a handful of companies—in particular AOL, MicroStrategy, and the Washington Post Company—have, along with government research and spending, helped spin off many talented leaders and start-ups.
To get a clearer picture of what the region's tech community looks like, we interviewed entrepreneurs, dealmakers and investors, political and government officials, and corporate and community leaders to compile a list of Washington's 100 top tech leaders. We focused our search on two factors: (1) success, defined as a proven track record in the tech world, and (2) influence, being listened and look to by others for leadership and vision. We weeded out players who are simply loud as opposed to influential, so some names familiar in the media may not appear here.
Entrepreneurs
Sid Banerjee, cofounder and CEO, Clarabridge. Part of the MicroStrategy diaspora, Banerjee's latest business-intelligence company seems likely to repeat the success of Claraview, his previous venture.
James Bankoff. A former AOL executive and senior adviser at private-equity powerhouse Providence Equity Partners, Bankoff is betting that avid sports fans will turn his SBNation into the Web's top online sports community.
John Crupi, CTO, JackBe. "Mash-ups" may just be a hipper word for "combination," but this Chevy Chase–based start-up has been demonstrating its value to organizations as diverse as NutriSystem and the Defense Intelligence Agency.
Mark Ein, founder and CEO, Venturehouse. While Washingtonians may know Ein mainly as owner of the Washington Kastles tennis team—and as owner, though not resident, of Katharine Graham's former Georgetown mansion—he's made his mark on the tech community through the investment company Venturehouse and its projects, such as the building-security firm Kastle Systems.
Raul Fernandez, chairman and CEO, ObjectVideo. The Silver Spring native, who once interned for Congressman Jack Kemp and made millions as founder of Proxicom, now splits his time between the video-analytics company ObjectVideo and his co-owner role with the Wizards, Capitals, and Mystics.
Sean Greene, cofounder, LaunchBox. Now helping others jump-start their ideas through LaunchBox's resources and training programs and with the Twitter-based rating-site start-up Thummit, Greene founded the Away.com travel network before selling it to Orbitz.
Rob Jewell, founder and CEO, Gratis Internet. SocialCash, one of Gratis's main products and the latest from Jewell's company—which pioneered online incentive marketing such as iPod giveaways—helps developers make money from all those trendy Facebook applications.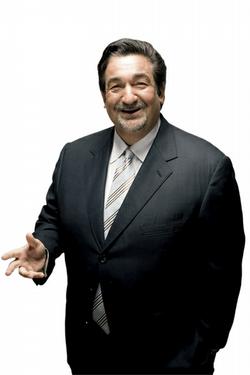 Ted Leonsis. While gossip-column readers might be excused for thinking that Leonsis's first name is Billionaire, it's hard to overstate his role in the local tech community as a longtime AOL exec, investor, adviser, talent scout, movie producer, philanthropist, and sports magnate.
Marissa Levin, founder and CEO, Information Experts. Often honored for her entrepreneurship, Levin has led her team from annual revenues of $19,000 in 1995 to more than $6.5 million today, with clients including AOL, Marriott, and the World Bank.
Chris McGill, CEO, Mixx.com. The founder and self-described "troublemaker-in-chief" of Mixx—which lists user-recommended sites, photos, and videos—has a successful history at firms such as Yahoo and USA Today.
Phillip Merrick, founder and managing partner, Bibury Partners. If you look at Merrick's VisualCV, a recent project that offers job hunters dynamic online résumés, you'll understand why he had a track record of growing revenue as CEO of webMethods for eight years.
Haroon Mokhtarzada, cofounder and CEO, Webs.com. The head of this Web-publishing site has a long entrepreneurial history: When he was growing up in Silver Spring, his lemonade stand was the best on the block.
Tim O'Shaughnessy, cofounder and CEO, LivingSocial. Ask around in social-media circles and the name LivingSocial, once called Hungry Machine, keeps popping up as one of the few local start-ups that might make it big. It already has more than 6 million users who review and share their favorite things. Plus, he's about to marry into the Washington Post's Graham family, never a bad move for a would-be media titan.
Joanna Pineda, founder and CEO, Matrix Group International. Her interactive agency focuses on nonprofits, and its proprietary software, MatrixMaxx, powers many trade-association Web sites.
Hooman Radfar, cofounder and CEO, Clearspring. The McLean-based firm, founded in 2004, might be the most successful Washington tech company you've never heard of. It promises "Your Content. Everywhere." And with more than 470 million unique users of its widgets across more than 80 platforms and sites, it's close to delivering.
Michael Saylor, founder, chairman, and CEO, MicroStrategy. For 20 years—a span that has included more ups and downs than a Six Flags roller coaster—Saylor's been the head of MicroStrategy, which has evolved from a consulting firm to a large public company with datamining operations in 40 cities in 24 countries.
Chris Schroeder, CEO, HealthCentral Network. After playing a leading role at Washingtonpost. Newsweek Interactive, Schroeder is overseeing a new vertical approach to providing health-care information, backed by media giant Barry Diller.
Daniel Simpkins, founder and CEO, Hillcrest Labs. The eight-year-old firm, backed by some of the region's top dealmakers, looks to revolutionize entertainment through devices such as the Loop—nicknamed the bagel—a new motion-sensitive remote control.
Pete Snyder, founder and CEO, New Media Strategies. The Rosslyn-based communications firm, headed by Snyder since its 1999 inception, is a leader in online promotion for everything from movies to C-SPAN.
Barg Upender, senior partner, Intridea. The DC-based development firm—whose name, Upender says, is a combination of "interactive" and "idea"—has been on the cutting edge of developing applications for social-media tools.
Mark Walsh, CEO and chairman, GeniusRocket. Walsh's career has spanned media, tech, and politics. If its model takes hold, his latest company will be a worldwide leader in the networked workplace of the future: distributed teams that come together digitally for single projects and rarely meet in person.
Brian Williams, cofounder and CEO, Viget Labs. The trendy Falls Church–based Web-strategy firm is, in the words of a competitor, creating a "brain drain" of talent by luring the likes of up-and-coming designer Samantha Warren to Williams's 38-person firm.
Daniel Yates, founder and CEO, Positive Energy. Previously the founder and head of EduSoft, Yates came to his latest project—which is focused on energy conservation and education—after a yearlong road trip from Alaska to Argentina with his wife.
Industry Leaders
Reggie Aggarwal, founder and CEO, Cvent. His company is a world leader in event-management software, but Aggarwal might be best known for founding the powerful local Indian CEO High Tech Council.
Deborah Alderson, president, SAIC's Defense Solutions Group. Headquartered in McLean with more than 10,000 employees, SAIC's defense team—headed by Alderson since 2005—provides critical support to many divisions of the military and government.
Anne Altman, mainframe-platform manager, IBM. After years of heading IBM's federal-government division, Altman is now directing the company's mainframe-computer efforts.
Bill Angrick, cofounder, chairman, and CEO, Liquidity Services. The DC-based company, founded in 2000 by Angrick, a former banker, offers online-auction services for companies and government agencies selling surplus or salvaged goods.
Sanju K. Bansal, COO, MicroStrategy. While Michael Saylor is the bigger name at this company, Bansal might be better known overall because of his eponymous foundation's support of NPR programming. He's been a steady hand at MicroStrategy since 1990.
John Becker, CEO, Approva. Formerly CEO of Cybertrust—deemed the region's fastest-growing company in 2006 by the Washington Business Journal—Becker is now with a company focused on access-control software in an era of increased government and regulatory oversight.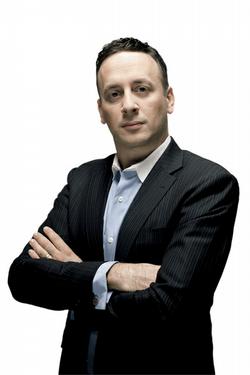 Ed Black, president and CEO, Computer & Communications Industry Association. Head of one of the industry's top trade groups since 1995, Black is nicely positioned to capitalize on the new administration's interest in technology.
Steve Case, chairman and CEO, Revolution. His Revolution Health venture has never achieved the prominence he hoped for, but the AOL cofounder remains a major force in the region through his investments, ideas, and talented network of partners and former staff.
Michael Chasen, president and CEO, Blackboard. Chasen has steered the rise of Blackboard—an education-services provider that has become one of the area's leading public companies—from the start.
Alan Davidson, director of public policy and government affairs, Google. A longtime Washington tech-policy expert, Davidson now is Google's voice in the capital. His hiring marked the search giant's recognition that it had much to gain or lose based on what the government does.
Edi Dor, president and CEO, TMA Resources. For more than 20 years, Dor has been a key player at the Vienna-based provider of relationship-management software to member-centric organizations such as unions and professional societies.
Fred Humphries, chief lobbyist, Microsoft. Along with Teresa Carlson—Microsoft's vice president for federal business—Humphries serves as the face of the Redmond, Washington, giant in the corridors of power.
Reed Hundt, senior adviser, McKinsey & Company. The longtime Intel director was FCC chairman under President Bill Clinton—and the first at the commission to have a computer at his desk. He now splits his time among McKinsey, the investment outfits Charles Ross Partners and the Blackstone Group, and Yale.
Linda Gooden, executive vice president, Lockheed Martin Information Systems. With more than 52,000 employees and $8.4 billion in sales, Lockheed Martin's information division—which Gooden rose to command through nearly three decades at the company—is the largest provider of government IT anywhere.
Don Graham, chairman and CEO, Washington Post Company. With a seat on the board at Facebook, the helm of a major media company, and talented staffers including Washington Post Company CDO Vijay Ravindran, Graham has a broad tech portfolio and lots of sway. And you can monitor him regularly through Facebook's status updater.
Sudhakar Kesavan, chairman and CEO, ICF International. The tech consulting firm, with a strong "green" focus, has thrived under Kesavan's long tenure.
Jeong Kim, president, Bell Labs. A longtime presence in the Washington tech community and a former University of Maryland professor, Kim took over the storied Bell Labs, now part of Alcatel-Lucent, in 2005.
Caroline Little, CEO, Guardian News and Media North America. The former Washingtonpost.com executive has taken over North American operations of one of the most successful old-media companies reinventing itself for the Web era.
Dave McGlade, CEO, Intelsat. Located on a space-age campus in DC's Van Ness neighborhood, Intelsat has a 45-year history in satellites and telecommunications and, under McGlade, has become the world's largest satellite operator.
Linda Mills, president, Northrop Grumman IT. With $4.5 billion in revenue and nearly 20,000 employees, Northrop Grumman IT is the federal government's largest computer-hardware contractor.
Donna Morea, president, CGI US and India. As head of this IT giant on two continents, Morea finds her work taking her far from home even as she serves as chair of the Northern Virginia Technology Council.
Nigel Morris, former president and COO, Capital One. The cofounder of the company that reinvented the credit-card industry is now involved in a variety of local tech endeavors, from Clearspring to various venture-capital groups, as well as sitting on boards such as the Economist Group's.
George Newstrom, president and COO, Lee Technologies. Secretary of Technology under Virginia governor Mark Warner, Newstrom spent 28 years at EDS before heading Lee, which focuses on tech infrastructure.
Matthew O'Connell, president and CEO, GeoEye. Perhaps the only Washington tech exec with his own air force—the company has three satellites and two mapping aircraft—O'Connell has an exclusive deal to provide satellite images to Google as well as to government agencies such as the National Geospatial-Intelligence Agency.
Tige Savage, cofounder and senior vice president, Revolution. A low-profile veteran of Time Warner and Riggs Capital, Savage is now a senior leader at Steve Case's consumer-focused holding company, working on large-scale change.
Gary Shapiro, president and CEO, Consumer Electronics Association. The longtime head of the top trade association for the $173-billion-a-year consumer-electronics market, Shapiro plays a key role in policy and in promoting advances such as HDTV.
Lynn St. Amour, president and CEO, Internet Society. Founded in 1992, with offices in Geneva and Washington, the Internet Society is a key standards-making body for Internet protocols.
Dealmakers
Errol Arkilic, industrial-innovation program director, National Science Foundation. If you're a small business looking to get ahead, former life-science executive turned grants-maker Arkilic is a good person to know.
Peter Barris, managing general partner, New Enterprise Associates. Through more than 20 tech companies, including brand names such as Vonage, Barris has returned lots of value to his investors.
Jack Biddle, general partner, Novak Biddle Venture Partners. Since Biddle and Roger Novak founded it in 1996, NBVP has established itself as the area's top venture-capital firm.
Phil Bronner, general partner, Novak Biddle Venture Partners. Local entrepreneurs are learning that one of the region's top go-to guys is Bronner, a McKinsey alum and NBVP's rising star.
John Burton, cofounder and managing general partner, Updata Partners. The growth-stage venture-capital firm in Reston is a big player and has had success with investments such as Careerbuilder.com.
Brooke Coburn, managing director, the Carlyle Group. Focused on high-tech ventures for the area's premier private-equity firm, Coburn is a name to know.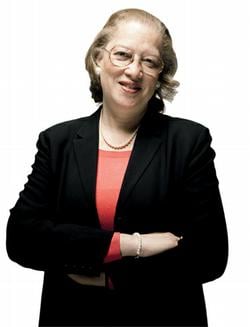 Carol Thompson Cole, president and CEO, Venture Philanthropy Partners. One of the area's most interesting firms—with a social mission and a board of directors that's a who's who of tech—VPP has tasked Cole with handing out money to worthy causes.
Chris Darby, president and CEO, In-Q-Tel. It's not easy to reach the head of the CIA's venture-capital firm, though if you do and he's interested, he's got deep pockets to help technologies that might benefit the intelligence community.
Miles Gilburne, managing member, ZG Ventures. From AOL to Maui Land & Pineapple Company, Gilburne, who now focuses on the venture-capital world and small tech companies, has been at the right hand of Steve Case.
Frank Hecker, director of grants and programs, Mozilla Foundation. One of the top leaders of the nonprofit behind the Firefox Web browser keeps a very low profile here despite being a leader in the open-source community.
Mike Lincoln, partner, Cooley Godward Kronish. A major player in the mergers-and-acquisitions and venture-capital worlds, Lincoln is the region's top technology lawyer.
Art Marks, general partner, Valhalla Partners. Marks, who says he got his first e-mail address in 1979, has been involved in the venture-capital world since 1984 and has mentored many players and shepherded many deals.
John May, managing partner, New Vantage Group. May's firm is one of the key players in Washington's small angel community, and his "dinner club" is legendary for its early-stage networking opportunities.
Kevin McNerney, managing director, Korn/Ferry. If you want a high-level technology job in Washington, get to know McNerney and partner Stephen Winings, two of the region's top tech headhunters.
Gene Riechers, general partner, Valhalla Partners. Before he went to Valhalla, Riechers's FBR Technology Venture Partners led seven IPOs, including webMethods, the most successful software IPO ever, and he's continued that track record at Valhalla.
Ralph Terkowitz, general partner, ABS Capital. Onetime CTO/CIO of the Washington Post Company, Terkowitz now makes deals in the venture-capital world and sits on the boards of half a dozen start-ups.
Harry Weller, general partner, New Enterprise Associates. A member of the board of the Mid-Atlantic Venture Association, Weller has been honored repeatedly with mentions on Forbes magazine's "Midas touch" list of successful VCs.
Tom Wheeler, managing director, Core Capital. A Civil War historian and tech-policy guru in his spare time, Wheeler has a long history of getting companies off the ground, as he now does with various Core investments.
April Young, senior vice president and managing director, MMV Financial. Based in Reston, Young is tasked with expanding the venture firm throughout the US.
Dendy Young, CEO, McLean Capital. A successful serial entrepreneur mostly focused on the government-contracting world, Young is a big behind-the-scenes name in the tech world.
Politicos
David Almacy, senior vice president, Edelman Public Relations. A new recruit to Michael Krempasky's talented digital-public-affairs team at Edelman, Almacy is a former White House Webmaster and one of the few people who talk about eGov who have actually done eGov.
Rick Boucher, cochair, House Internet Caucus. Congressman Boucher, who represents southwestern Virginia, has been a force in tech policy, with much help from his respected staffer Amy Levine.
Sheila Campbell, manager, General Services Administration's USA.gov. After years in the shadows, Campbell is helping her fellow federal Web managers shine with their newly elevated importance in the Obama administration.
Aneesh Chopra, Virginia Secretary of Technology. A surprise appointment to Tim Kaine's administration in 2005 because he hadn't served in government and didn't come from the tech world, Chopra got involved when he was managing director of the Advisory Board Company.
Julius Genachowski, chair designate, Federal Communications Commission. The appointment of Genachowski, a veteran of the DC venture-capital world, was a strong signal to techies that the Obama administration is going to elevate and engage with technology policy.
Bob Gourley, founder and CTO, Crucial Point. As former CTO of the Defense Intelligence Agency and a prolific blogger at his site, CTOvision.com, Gourley is a respected connector and thinker on government tech issues.
Leslie Harris, president and CEO, Center for Democracy & Technology. CDT finds itself at the nexus of emerging issues around privacy, government spying, and Internet technology, so it's lucky for civil libertarians that Harris knows the new administration's movers and shakers well.
Melissa Hathaway, senior adviser to the Director of National Intelligence. With computers playing critical roles in business and government, cybersecurity is an ever-increasing challenge—and a fixation for Hathaway.
Cyrus Krohn, former new-media director, Republican National Committee. In a party that seems to agree on little, Republicans concur that the former Slate employee turned GOP Web guru is one of its most respected voices.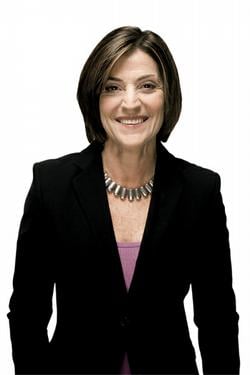 Vivek Kundra, White House CIO. The former DC chief technology officer—who, through his Apps for Democracy contest, demonstrated the power of opening up government data streams to programmers—is now leading the Obama administration's eGov efforts.
Ellen Miller, cofounder and executive director, Sunlight Foundation. Working with Clay Johnson, head of Sunlight's Labs division, Miller is a leader in government transparency online, a watchword of the Obama administration.
Macon Phillips, White House director of new media. Whether Phillips will be able to drag the White House's antiquated technology into the 21st century remains a question, but his mission is to transform the way the President interacts with the public.
Joe Rospars, founding partner, Blue State Digital. The former Howard Dean blogger who served as the Obama campaign's new-media chief now has more business than he knows what to do with at his consulting tech firm.
Joe Trippi, principal, Trippi and Associates. The pioneering political Web guru understands the future better than any other political consultant.
Christine Varney, assistant attorney general designate for antitrust, Department of Justice. Before her appointment, which gives her an important voice in tech policy and the industry's future, Varney headed Hogan & Hartson's Internet-law division.
David Wennergren, deputy CIO, Department of Defense. As the man behind the world's largest IT budget—some $38 billion a year—Wennergren is trying to create a Web-centric military and, as vice chair of the Federal CIO Council, to ensure tech adoption throughout government.
Community and Thought Leaders
Shashi Bellamkonda, Network Solutions. As the domain-name company's first "social-media swami," Bellamkonda spends his days testing new ways to listen to and converse with people online, a job that requires lots of travel. According to a counter on his blog, he has logged almost 90,000 miles in the last year.
Mark Bisnow, founder, Bisnow on Business. The latest project from serial entrepreneur Bisnow is a growing empire of business-focused e-mail newsletters.
Andy Carvin, social-media strategist, National Public Radio. As NPR reinvents itself for the Internet age—its new CEO, Vivian Schiller, was head of NYTimes.com—one of the leading voices will be its own social-media guru and prolific Twitterer.
Vint Cerf, vice president and chief Internet evangelist, Google; Steve Crocker, board member, iCANN; and Bob Kahn, CEO, Corporation for National Research Initiatives. These three men, all key players in the development of the Internet a generation ago and thus credited with being "Internet cofounders," continue to play major roles in technology development here.
Peter Corbett, founder, TwinTech; Frank Gruber, cofounder, Tech Cocktail; and Justin Thorp, community manager, Clearspring. These three rising stars are playing a key role in strengthening the community ties of the diverse Washington tech world through their online outreach and offline social gatherings.
Jill Foster, editor, WomenGrowBusiness.com. As a blogger and cofounder of DC Media Makers, Foster highlights and mentors emerging entrepreneurs and teaches business skills.
Allyson Kapin, founding partner and executive creative director, Rad Campaign. This cutting-edge online advocacy firm and such Kapin initiatives as the Women Who Tech conference have helped put her in the center of the tech community.
Bobbie Kilberg, president and CEO, Northern Virginia Technology Council. There are trade groups, and then there's NVTC, the nation's largest such tech group, which Kilberg has headed for more than a decade.
Alan Merten, president, George Mason University, and Bob Templin, president, Northern Virginia Community College. The heads of these two schools help create the pipeline that turns out educated workers for Northern Virginia's tech companies.
Shireen Mitchell, executive director, Digital Sisters/Sistas. University of the District of Columbia graduate Mitchell—who goes by the name Digitalsista online—works to deliver technology to traditionally underserved women and children.
Walt Mossberg, personal-tech columnist, Wall Street Journal. Few voices in technology are more revered than Mossberg's, whose rave reviews or "needs work" verdicts can help launch or halt a company's product.
Michael Nelson, visiting professor, Georgetown University. The former FCC technology director spent years as IBM's director of Internet technology and strategy and, as a Senate staffer in the early 1990s, helped push through the groundbreaking High-Performance Computing Act.
Nick O'Neill, founder and blogger, Social Times. Between Social Times and the AllFacebook.com blog, O'Neill is a one-man tech-media empire.
Debbie Weil, corporate-blogging expert. One of the nation's leading authorities on how companies can use Web 2.0 technologies, she keeps up a busy travel schedule around the globe.
>>Photographs from Washingtonian's Tech Titans party.
Below, we have video and interviews with a few of the 100 Top Techies.
Related: Can't-Miss Clicks: The Best Blogs in Washington
Video produced by Alejandro Salinas; photos by Matthew Worden. The video was shot at Civilian Arts Projects.