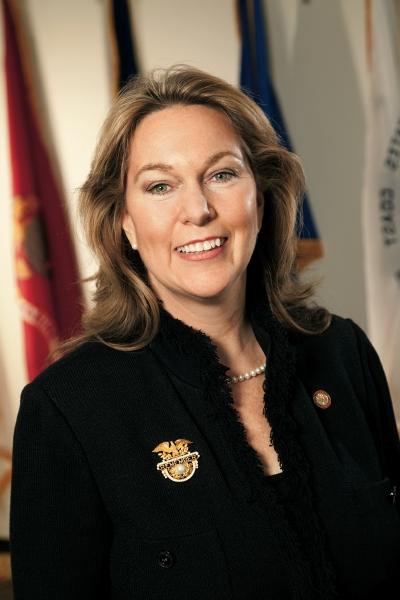 Grief rewrites your address book, says Bonnie Carroll. When her husband, Army brigadier general Tom Carroll, died in an Alaska plane crash in 1992, Bonnie found that friends and family, however well-meaning, couldn't help her deal with her grief.
Some of them supported her during her initial anguish but then "disappeared into their own safe lives," she says. Her greatest comfort came from other widows who had lost husbands in the military crash.
Bonnie Carroll had worked in the White House and, while a major in the Air Force Reserve, served as chief of casualty operations. She understood how the military operated: The services were prepared to deal with survivor benefits, but no one offered peer support to spouses, parents, siblings, and children dealing with grief and trauma.
In 1994, Carroll founded the Tragedy Assistance Program for Survivors to do just that. TAPS is there for the loved ones of men and women who have served and died. It honors the lives and service, not the geography or the circumstances of the life. Says Carroll: "You still get the same knock on the door."
TAPS has a national hotline that operates 24/7. "It helps to have someone tell you that they also have sleepless nights," she says, "that you aren't the only one who can't sleep in her own bed or that you unconsciously hold your breath and feel a stabbing pain in your chest."
TAPS has built a national network of more than 25,000 grieving families. It tries to link up people who have suffered similar losses. One mother, whose son was a chaplain who died by suicide, called another mother who had suffered a similar tragedy. "It wasn't until I heard myself say 'It's not your fault' that I believed it myself," the caller said.
Part of the mission of TAPS is to educate mental-health professionals and members of the military about the traumatic effects of a sudden death. But Carroll and her staff—many of them survivors themselves—take special care with the youngest. One of the ways the group helps kids express their feelings is at Good Grief Camps held throughout the country. At camp, each child writes a letter to the parent he or she lost. Bonnie Carroll has a scrapbook filled with the messages.
One little boy told his father about all of the new friends he'd made in camp. At the end of the letter, he wrote, "Ask God if you can spend one more day with me, even if I can't see you."
Bonnie Carroll has tears in her eyes as she reads it.
"It's all about the happy and the sad," she says. "In the end, it's all about the love."