>>This item is part of the May 2010 cover story Tales From the Boom and Bust. To read an excerpt from the article, click here. To read the complete account of the rise and fall of the housing market in Washington, pick up a copy of the magazine, now on newsstands.

In 2005, Long & Foster agent Marc Fleisher was the nation's number-one real-estate agent, racking up $277 million in sales. He employed a team of nine assistants and worked 70 to 80 hours a week. "I look back and wish I could relive it," says Fleisher. "It was such an exciting frenzy."
With 25 transactions totaling $37.5 million, June 2005 was Fleisher's best month ever. Here's a look at the houses he sold that month. An asterisk (*) indicates that he represented both the buyer and the seller; such a sale counts twice.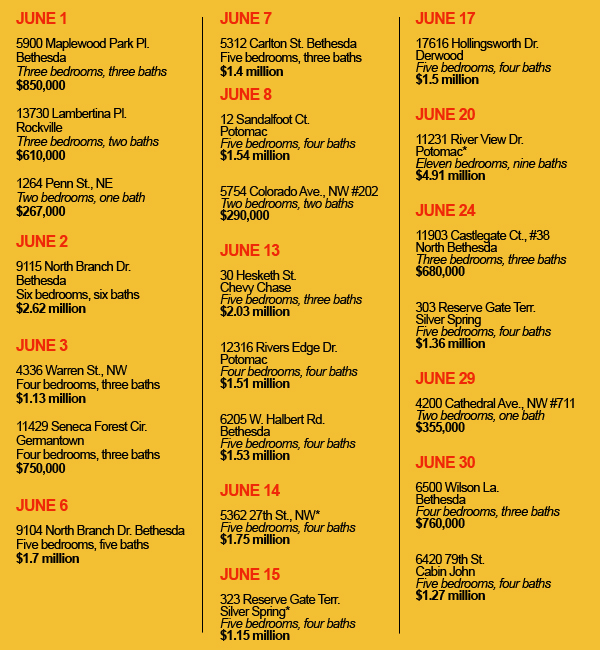 Subscribe to Washingtonian
Follow Washingtonian on Twitter
More>> Open House Blog | Homes | Real Estate