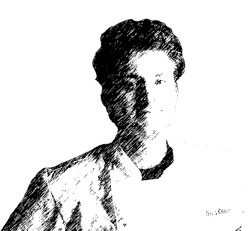 Travis Olson, the pastry chef at 1789 restaurant in Georgetown—one of the rising-star chefs we profiled in the October issue—is headed out of the kitchen and onto the Appalachian Trail.
"It's one of those things that's been in the back of mind for a long time," Olson says of the 2,181-mile hike from Georgia to Maine, which he'll start in March with his girlfriend and dog.
Olson, 29, has been a key player in the Clyde's Restaurant Group since 2002, designing sweets for Clyde's of Georgetown and helping to open other locations in Penn Quarter and Broadlands, Virginia. He joined 1789's then-new executive chef, Daniel Giusti, 26, in 2008. Both chefs have a cooking philosophy that stresses seasonality: "It doesn't excite me to open a bag of raspberry purée in winter just to make a raspberry dessert," Olson says. He added a level of playfulness to the Georgetown stalwart—known for its white tablecloths and jackets-required policy—with such items as a gingerbread ice-cream sundae and cardamom funnel cake.
So why is he leaving the kitchen? "It's been very rewarding, and it's hard to walk away. But I spent most of my twenties working hard, while most of my peers were in college or traveling. It seemed now is the moment for me."
The large clogs left by Olson are being filled by Mallory Staley, a Frederick native who has worked at several restaurants in Manhattan, including the James Beard Award-winning Lever House. She's arriving directly from the Plaza Hotel's Oak Room Restaurant, where she has led the pastry program since 2009.
On paper, she and Olson have many similarities: They're both young, formally trained chefs who've prepared whimsical desserts for very traditional dining rooms. Take the pumpkin doughnuts and mini ice-cream cones on the Oak Room menu, for example. Olson says he was impressed by her skills and that she shares Giusti's vision for the restaurant.
As for Olson, the only desserts he'll be making in the near future may be campfire s'mores. Expect to see him back in the kitchen eventually, though.
"I'm holding off on making any strong plans," Olson says. "I want to take time to reflect."
Subscribe to Washingtonian
Follow Washingtonian on Twitter
Follow the Best Bites Bloggers on Twitter at twitter.com/bestbitesblog
More>> Best Bites Blog | Food & Dining | Restaurant Finder