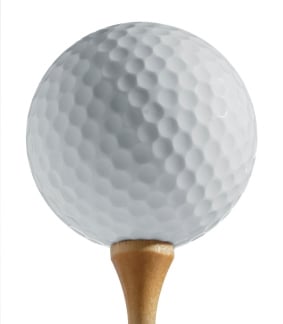 Steve Bosdosh
301-461-1520
stevebosdosh@gmail.com
Named one of Golf Magazine's top 100 teachers for 12 consecutive years, Bosdosh was a 2010 finalist for the National PGA Teacher of the Year. He was named the number-one golf instructor in Maryland by Golf Digest.
"Swing without tension. Imagine your arms looking like cooked spaghetti. This rubbery feeling will help you swing better, hit longer shots, score better, and have more fun."
In season, Bosdosh offers lessons at Four Streams Golf Academy in Beallsville, Maryland; in winter, lessons are at indoor facilities in Gaithersburg and Rockville; $200 an hour.
Robert Dolan
301-951-5050
rdolan@pga.com
Named 1998 Middle Atlantic PGA Club Professional of the Year, he's head pro at Columbia Country Club.
"Golfers looking for the quickest way to lower scores should spend about half their practice time working on putting, chipping, and bunker play."
Forty-five-minute lessons at Columbia Country Club in Chevy Chase are $110 for nonmembers.
Scott King
kinger5208@cox.net
The George Mason University men's coach has been the Colonial Athletic Association Coach of the Year and the Virginia Sports Information Directors Coach of the Year.
"Place a small coin or ball marker 12 inches in front of your ball on the intended line of your putt. It sounds simple, but roll the ball over the marker 12 times in a row. If you can't hit the ball straight for 12 inches, there is no way the ball will end up where you want it."
King teaches at the Nike Golf Learning Center at Reston National Golf Course. Lessons cost $115 an hour for adults ($500 for five sessions) and $80 for juniors ($350 for five). He also caddies for juniors for $200 a day.
Erika Larkin
703-864-9017
erikalarkin@pga.com
One of only 18 women nationwide certified in instruction by the PGA, Larkin is director of instruction at Stonewall Golf Club in Gainesville.
"Think about a baseball pitcher and how he or she throws. The golf swing is the same: Unwind with your legs first, upper body second, hands and fingers last. Try this drill: Start with your feet together, swing back, then step out with your lead leg to the width of your normal stance and let that motion pull your arms and the club. This should give you the right feeling of a smooth, powerful swing."
Private lessons are $100 an hour, 16-week sessions $1,800; group classes start at $175 a person for a four-part class.
Steve Loesher
703-620-9333 ext. 12
sloesher@restonnationalgc.com
He coached George Mason University's golf team for 11 years and now is director of instruction at the Nike Golf Learning Center in Reston.
"To have success on the golf course, a golfer must have a pre-shot routine. Check your lie, select a club based on the lie and the yardage, find something to align yourself with your target, try to have only one swing thought, relax, and swing."
Loesher offers private lessons at Nike Golf Learning Center for $125 an hour; group rates are $235 a person for six hours.
Kirk Lucas
703-593-0973
kirklucasgolf@gmail.com
He coaches his wife—LPGA tour member Kris Tschetter—and has coached five-time PGA tour winner Jonathan Byrd. Lucas founded the Farm, a golf center in McLean, and has appeared on the Golf Channel.
"A great drill that helps remedy many swing mistakes is the 'split grip' drill. Separate your hands by approximately three inches and hit short pitch shots all the way through drivers."
Lucas teaches private and group lessons at the Farm; prices vary.