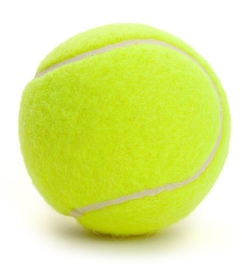 Dawn Buth
202-242-6748
dbuth@gwu.edu
She played professionally from 1998 to 2001 and was ranked in the top 100 singles players in the world by the Women's Tennis Association. Head women's coach at George Washington University, Buth was named 2010 Atlantic 10 Conference Coach of the Year.
"Momentum swings are extremely important. While many players may let out a sigh of relief when they've won the first set, it is in fact a time to be especially vigilant."
Private lessons at GW's Tennis Center in Northwest DC are $100 an hour; group rates are available.
Craig Hardenbergh
703-929-7699
craig10s.shop@internationalcc.com
Director of tennis at the International Country Club in Fairfax, he once ranked fifth in singles and third in doubles in the US Tennis Association's 35-and-over division.
"The most important skill any player can use to compete at a higher level is illustrated by Roger Federer. If you watch him play, his eyes remain frozen at the spot where his racket strings made contact with the ball, thus keeping his head still."
Private and group lessons at International Country Club are $47 an hour for one person, $74 for two; nonmembers pay a $10 guest fee.
Greg Munoz
703-862-0852
tencen@gwu.edu
George Washington University men's coach and director of the GW Tennis Center in DC, Munoz coached one player to the top ranking in the USTA/Mid-Atlantic for men 45 and up.
"Most people have this fear of losing control of the ball and typically remember the balls that go long. However, over the course of a typical match, 55 to 60 percent of all mistakes go into the net. Only 20 percent go long."
Lessons at GW's Tennis Center and, in winter, in Crystal City and McLean are $65 an hour and up.
Jack Schore
703-556-6550
jackschoretennis@gmail.com
The Mid-Atlantic Tennis Hall of Famer has coached five All-Americans and two of the nation's top high-school teams. He's the personal coach to three top-50 professional players and holds the all-time best winning percentage as a former women's coach at the University of Maryland.
"Three things make champions very uncommon: One, they come to practice early. Two, they learn from their losses. And three, they take instruction well and can decipher who to take instructions from."
A private lesson with Schore is $108 at the Jack Schore Tennis Training Center at Regency Sport & Health Club in McLean.
Jim Shepard
edge10s@aol.com
The director of tennis at Bethesda's Edgemoor Club is a three-time East Coast Conference singles champion and a two-time doubles champion. He's the former women's tennis coach at Towson University, and he trains top junior and college players.
"Exhale when you hit the ball. It helps with timing and keeps you loose and relaxed when the body is most powerful."
Shepard coaches at the Edgemoor Club; you don't need to be a member to take lessons from him. Indoor rates are $90 to $100 an hour; outdoor rates vary.