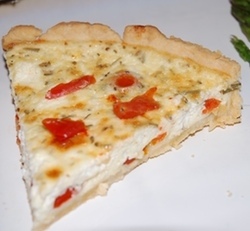 There comes a time in almost every soon-to-be-college-grad's life when impending unemployment and months of subsisting on Red Bull and Subway sandwiches (gotta love finals) commingle to produce some very creative ideas on how to escape adulthood. Some quarter-life-crisis sufferers go on to grad school; some suck it up and get real jobs; some—like me—take drastic steps to avoid the crushing banality of a 9-to-5. In my case, I persuaded my dad that my language skills could use some improvement, enrolled at summer school at the Sorbonne, and moved to Paris.
I think mon pauvre père rapidly realized that this Paris ruse was less a way to refine my grasp of le subjonctif and more a way to spend a few months in a wine-and-macarons-based stupor, but he went along with it pretty decently (I think it was as good an excuse as any for him to spend a few weekends propping up the bar in Les Deux Magots himself).
I was placed in an intermediate language group (thank you, 14 years of French lessons) in a shabby classroom near Montparnasse with a fearsome teacher, Madame Rougeout, who hated American and English students as much as she loved espresso and cigarettes (not to mention breathing both of them all over her students). School was memorable for two reasons: (1) a Spanish kid who insisted on wearing T-shirts saying "Female Body Inspector" and "Enjoy CoCaine" to class and (2) the bakery next door where we'd buy coffee and pain au chocolat for breakfast and quiche au chèvre for lunch.
The quiche more than made up for the sunny days spent reciting elle achète une cravate en soie and il a soufflé toutes les bougies over and over again while sweating out a raging hangover. That quiche was perfectly flaky and riddled with lumps of tart goat cheese and sweet tomatoes, and it somehow never suffered from being microwaved by the moustached woman who doled it out every day. Later, when I was still living in London, I could go for weekend trips to Paris and search out the mystical quiche lady, but 4,000 miles is a little far to travel now, so I was obliged to find a quiche recipe of my own when I moved to the States. It isn't perfect—pastry is one of the few things in the kitchen that can drive me to tears out of sheer frustration—but it's a reasonably good substitute, and it makes a great recycled lunch for the rest of the week. (You can also use a premade crust if you're short on time.) Peas make a nice accompaniment to the richness of the chèvre, but salad or any seasonable vegetable could do.
Quiche au Chèvre
Serves 4 to 6
Make the crust:
7 tablespoons unsalted butter, chilled, and sliced into ½-inch pieces
1¼ cups all-purpose flour (My experiments with whole-wheat flour have not turned out well, to say the least.)
Large pinch salt
1 egg yolk
½ cup ice water, more or less
Preheat the oven to 400 degrees while you work on the crust. Either in a food processor or with your fingers, pulse or knead the butter, flour and salt together until it resembles coarse bread crumbs. Add the egg yolk, making sure that it's evenly mixed in. Then add just enough ice water until your pastry comes together in a soft ball—you don't want to over-process the butter or let the pastry get too warm. Roll out the pastry on a floured surface, turning it 90 degrees every few rolls. When it's rolled out enough to cover the entirety of a buttered 9½-inch pie dish, roll the pastry over your rolling pin, pulling it up evenly, and place it over the dish, tucking it in and trimming any excess from the sides (the pastry will shrink, so it's good to leave a little extra at the top if you can). Prick all over with a fork and place in the freezer for 10 minutes.
Make the filling:
6 ounces goat cheese
½ cup milk
½ cup half-and-half
2 eggs
Sprig of rosemary, picked and chopped
3 or 4 basil leaves, chopped
Salt and pepper
½ pint cherry, grape, or vine tomatoes, sliced in half or quarters
In a large bowl, mash 4 ounces goat cheese into the milk with a fork. Whisk in the half-and-half, followed by the eggs. Add the herbs, and season to taste. Place the sliced tomatoes on top of the quiche crust, pour in the filling, and then take the remaining goat cheese and crumble it over the top, garnishing with a sprig of rosemary (if desired). Place carefully in the oven (you won't believe how many times I've managed to spill the filling) and bake for 45 minutes, or until the quiche is golden on top and evenly risen. Let sit for 10 minutes before serving.
Subscribe to Washingtonian
Follow Washingtonian on Twitter
Follow the Best Bites Bloggers on Twitter
More>> Best Bites Blog | Food & Dining | Restaurant Finder