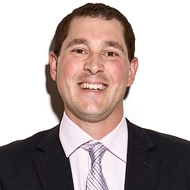 Friends of the Earth may be known as a left-leaning environmental group, but its president, Pica, is focused more on smart strategy than on partisan politics. For more than a decade, he's led the organization's efforts to cut nonrenewable-energy subsidies. Along the way, he's formed some unlikely alliances and proved he's not afraid to contend with his peers in the environmental community.
When other environmentalists cheered the cap-and-trade bill introduced in 2007, Pica opposed it for its giveaways to utilities. Currently, he's working on a bipartisan effort to combat ethanol tax credits. Though Oklahoma Republican senator Jim Inhofe has called manmade global warming a hoax, Pica recognized that allying his group with the senator against ethanol—something they agree on—could make a powerful statement.

This article appears in the June 2011 issue of The Washingtonian.