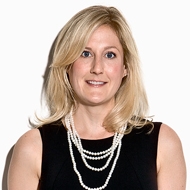 Edwards started at Patton Boggs four weeks before Hurricane Katrina hit her hometown of New Orleans, where her family still lives. The effort to get medical services back into her home community was one of the first fights of the health-care lobbyist's post–Capitol Hill career. Working for the Ochsner Health System, a client that was one of just five hospitals that remained in New Orleans after the storm, Edwards helped all five secure emergency funding.
Edwards, who served four years as a staffer on the health subcommittee of the House Committee on Energy and Commerce, is currently keeping her hospital, vision-care-provider, and oral-health clients up to speed on implementation of the health-care reform bill.

This article appears in the June 2011 issue of The Washingtonian.