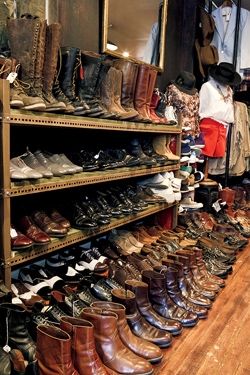 Dr. K's Vintage
1534 U St., NW; 240-888-6284
Washington has long been a desert for men who enjoy a good thrift shop. Enter Somkiat Umkerd, a 20-year vintage collector with an Americana/rockabilly/Western eye. His DC store, Dr. K Vintage, may be narrow, but it's dense with varsity jackets, collegiate cardigans, lumberjack plaids, army rucksacks, and old-school Levi's. Did we mention the long wall of vintage lace-ups and cowboy boots?
This article appears in the July 2011 issue of The Washingtonian.
Subscribe to Washingtonian
Follow Washingtonian on Twitter