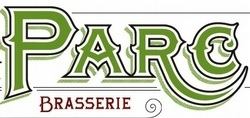 Three weeks ago, Washington City Paper HousingComplex blogger Lydia DePillis reported that Philadelphia-based restaurateur Stephen Starr was taking over the mammoth former dry-cleaners' building at 14th and Q streets, Northwest, and using the space to replicate his French brasserie, Parc. She also noted that Starr, who has 22 properties, has plans to put his Asian concept, Buddakan, into the Adams Morgan Marriott hotel project.
The day after DePillis's blog post went up, Grub Street Philadelphia got a confirmation from Starr himself: "We're really excited about it," he said. "The property is in an emerging neighborhood, and we think it's going to be a good market for us." Soon after, Metrocurean tweeted a picture of the building, showing that it had gotten a paint job. So it made sense to include Parc in a roundup of upcoming restaurants in our print magazine. But we got a surprise when we called Starr's public-relations firm.
"There's not a Parc coming to DC," a rep told our fact-checking intern. Huh? In a subsequent call to the PR firm, we were told that no leases have been signed, there is nothing definite, and no, right now, there is most certainly not a Parc restaurant coming to DC. She confirmed that he's interested in DC, but signing a lease could take "six weeks, six months, it could take a year."
So for now, hold off on trying to decide between Parc's escargots with hazelnut butter and salmon rillettes with lemon puree. Fourteenth Street residents, you'll have to make do with Estadio, Cork, Bar Pilar, Birch & Barley, ChurchKey, and all the other great dining options in your reach.
Subscribe to Washingtonian
Follow Washingtonian on Twitter
Follow the Best Bites Bloggers on Twitter
More>> Best Bites Blog | Food & Dining | Restaurant Finder