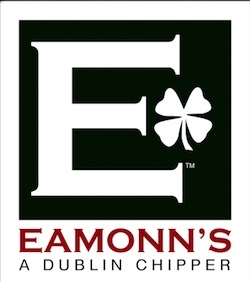 Let's call this Restaurants Coming to Washington week. News came of half a dozen places on the horizon or about to open.
• The most imminent opening is Rogue 24, chef R.J. Cooper's back-alley 16- or 24-course dining "theater," which will start serving diners July 27. His team includes former 2941 wine director Matthew Carroll and former Trummer's on Main pastry chef Chris Ford. The Columbia Room's drinks maestro Derek Brown has created a "cocktail program," according to a press release. The restaurant's Twitter feed mentions that all 52 seats for opening night are already sold out.
• Old Town restaurateur Cathal Armstrong (Restaurant Eve, the Majestic) is opening a second Eamonn's, his order-at-the-counter fish-and-chips shop, on Columbia Pike, says Eater DC's Amy McKeever. She mentions a possible September opening as well as some differences from the original.
• On his Wednesday chat, Tom Sietsema of the Washington Post reported that Cedric Maupillier, the opening chef at Central and Medium Rare, was scooped up by restaurateur Saied Azali for a new restaurant called Mintwood. Azali calls the place a "neighborhood American eatery;" it will be underneath his restaurant Perrys in Adams Morgan and should open by October.
• If this news was reported earlier, forgive us for missing it: Cheesetique, the Del Ray gourmet shop and wine bar, is opening an outpost at the Village in Shirlington. There's a "Coming Soon" sign in the window on the Village's Facebook page.
• Lydia DePillis of the Washington City Paper's HousingComplex blog tells us that Ben's Chili Bowl owners Kamal and Nizam Ali are looking at spaces on H Street, Northeast; Capitol Hill; Dupont Circle; and some suburbs: Prince George's County, Springfield, and Clarendon.
• In more news from Eater (this time, it's the national blog reporting): San Francisco-based chef Traci Des Jardins, a 2007 James Beard Award winner for Best Chef Pacific, has plans to expand her Mijita taqueria to the East Coast. Possibilities include New York, Boston, and DC.
That's not all in the new-restaurant file. Two places have just opened: Bold Bite in Bethesda is a "designer hot dog eatery," according to Bethesda Magazine's Carole Sugarman. The owners are brothers Alonso and Alvaro Roche; Alonso is a L'Academie de Cuisine graduate and has worked at Willow in Arlington and Persimmon in Bethesda. Dogs come with such toppings at potato sticks, truffle "whip," and shredded tortilla chips. And Le Zinc, a French bistro in Cleveland Park, opened its doors Tuesday. It's owned by two Brasserie Beck alums, and the menu includes such dishes as French onion soup and mussels and fries.
On Monday, First Lady Michelle Obama—who's a known fan of Good Stuff Eatery on Capitol Hill—ate lunch at the new Shake Shack in DC's Dupont Circle. Her order: a Shack Burger, fries, a chocolate shake, and a Diet Coke. The Washington Post calculates that the meal adds up to 1,700 calories. The First Lady has since caught some bad PR for making child obesity a priority but ordering such a caloric meal. What do you think? Does her Shake Shack order make her a hypocrite? Or is everyone entitled to pig out once in awhile as long as it's not a regular thing?
Subscribe to Washingtonian
Follow Washingtonian on Twitter
Follow the Best Bites Bloggers on Twitter
More>> Best Bites Blog | Food & Dining | Restaurant Finder