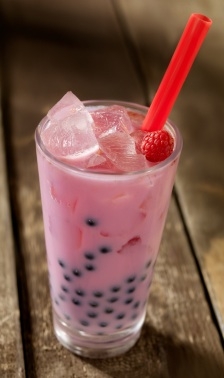 Today is your last chance to snag some free bubble tea from Ping Pong Dim Sum. Since Monday, the restaurant has hosted a pop-up tea shop in front of its soon-to-open location at 1 Dupont Circle, Northwest. The London-based chain opened its first location in Penn Quarter in early 2010.
Bubble tea is a popular Asian drink made with a mix of tea, fruit, milk, and little tapioca balls. The pop-up shop will have samples of the restaurant's raspberry and black-pepper flavors on hand from 11 to 1.
You'll also have the chance to sign up to win a private happy-hour party for you and 50 friends at the restaurant.
While the samples are free, Ping Pong will be accepting donations for DC Hunger Solutions, a nonprofit organization that works to fight child hunger in the city.
The Dupont Circle location is scheduled to open its doors mid-August.
Subscribe to Washingtonian
Follow Washingtonian on Twitter
Follow the Best Bites Bloggers on Twitter
More>> Best Bites Blog | Food & Dining | Restaurant Finder