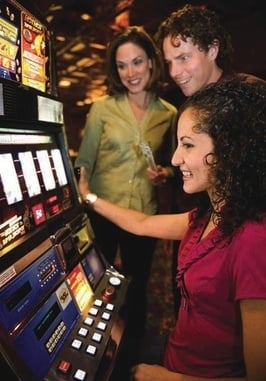 The Day's Adventure: Forget the four-hour drive to Atlantic City to gamble. New, nearer casinos have opened in West Virginia, Pennsylvania, Maryland, and Delaware. Our favorite? Casino at Delaware Park, south of Wilmington.
Lay of the Land: The casino is located at one of the nation's most beautiful racetracks, built in 1937 to rival Saratoga. Lively slot machines line the casino's two floors, and craps, blackjack, and roulette are available at table limits suitable for the occasional gambler. Two windowed, professionally run poker rooms offer tournaments day and night for as little as a $65 entry fee. On weekends, they frequently host tournaments with up to $100,000 in prize money.
Insider Tip: In the fall, Delaware Park's wall of TVs will have coverage of every NFL game. If you pick 15 games right, you could win $100,000.
Rest and Refuel: On the casino's second floor is a restaurant, Legends, known for prime rib. For those who'd rather eat on the way there or back, we recommend Woody's Crab House or Steak & Main in North East, Maryland, or, just this side of the Maryland/Delaware line on Route 279, tiny Durham's Best Barbeque, where the brisket is as good as any road food you'll find.
Speed Dial
Casino at Delaware Park
777 Delaware Park Blvd., Wilmington, Del.; 302-994-2521

Woody's Crab House
29 S. Main St., North East, Md.; 410-287-3541
Steak & Main
107 S. Main St., North East, Md.; 410-287-3512.

Durham's Best Barbeque
90 Fletchwood Rd., Elkton, Md.; 410-620-6250