With a handsome bar and high ceilings, Food Wine & Co. is warm and inviting. Photographs by Erik Uecke
COOL OUTDOOR SPACES
Bistro Provence
4933 Fairmont Ave.; 301-656-7373
Longtime chef Yannick Cam's bistro is more casual than Le Paradou, his upscale DC restaurant that closed in 2009. Pots of blooms on the patio feel very Provençal, though the cuisine skews more elegant than rustic. Cam's ethereal lobster purses, which have made the trip from downtown DC, share the menu with other rave-worthy plates such as asparagus soup with silky Parmesan custard, roasted bream with melting tomato confit, hanger steak with crusty potatoes, and frozen nougat with orange zest. Not every dish is five-star, and service can be maddeningly slow, but there is still much to celebrate at this recent arrival to the Bethesda dining scene.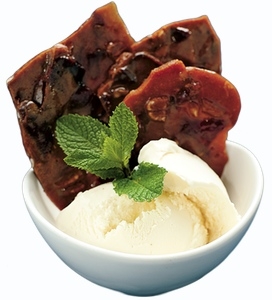 Black's Bar & Kitchen
7750 Woodmont Ave.; 301-652-5525
Jeff and Barbara Black's Zen outdoor space—think river stones and a rectangular pond—has a Southern California look. But the cooking is more East Coast than West, with nods to the Mid-Atlantic and South. Simple is best here. You can dine well from the raw bar on briny oysters and Old Bay–steamed shrimp dipped in spicy house-made cocktail sauce. Wood-grilled branzino and hanger steak have a nice char, and chimichurri is the best of the mix-and-match sauces. Mussels with Pernod, fennel, and saffron aïoli are a deft rendition of the classic. For dessert, the Meyer-lemon meringue tart delivers a sweet-sour finish.
Jaleo
7271 Woodmont Ave.; 301-913-0003
The sprawling sidewalk cafe of this Spanish tapas restaurant at the corner of Woodmont and Elm is the spot to people-watch in Bethesda. When you tire of the street scene, celebrity chef José Andrés's lengthy menu of regional paellas, small plates, and sangrías, Cavas, wines, and sherries is the ideal distraction. Go traditional with Ibérico ham from the famed acorn-fed black-footed pigs; pan con tomate, rustic bread rubbed with ripe tomato; crisp Serrano-ham croquetas; or garlicky shrimp with olive oil. Or experiment with Andrés's own concoctions, such as a perfect fried organic egg with caviar or sea urchin, diced pepper, tomato, and cucumber.
Redwood
7121 Bethesda La.; 301-656-5515
Dine on a cobblestone patio under the stars or—for an outdoor feel indoors—by floor-to-ceiling windows that open to the breeze. At Redwood, you can put together a meal many ways. There are well-sourced charcuterie boards to pair with boutique wines (the list leans heavily toward California) along with such bar fare as mini-burgers made from dry-aged beef, Parmesan-dusted flatbreads, and Vidalia-onion rings to dip in buttermilk dressing. Bigger plates such as grilled pork loin with bacon-braised greens are all about comfort. And a gratin of baby artichokes, sunchokes, and fingerlings is an earthy harbinger of fall.
INTIMATE AND COZY
Faryab
4917 Cordell Ave.; 301-951-3484
Oriental rugs hang on white walls, and the gentle twang of Afghan music plays in the background. The stars of the menu are vegetables such as kadu, pumpkin with a dab of yogurt to cut the sweetness; sabsi, spinach with onion and garlic; and buranee badenjan, sweet-savory eggplant. But don't ignore other plates. Qabili palow is a heap of fragrant basmati rice studded with lamb, raisins, and shredded carrot. Mantu and aushak—meat- or scallion-filled ravioli-like squares—are addictive. The sugared puff pastry known as elephant ears brings a bit of whimsy to the finish.
Newton's Table
4917 Elm St.; 301-718-0550
Artful Modern American plates make for lively conversation at former Bezu chef Dennis Friedman's new eatery in the space that once housed Rock Creek. Start with the gourgères, ethereal French cheese puffs that mate well with cocktails such as the Drunken Palmer, made with vodka and lemon juice. Some small plates—including meaty braised short ribs over parsnip purée—can double as light entrées. Other dishes to consider: spicy cocoa-rubbed bison and rare slices of tuna with soy-mustard sauce. For dessert, try a scoop of house-churned vanilla ice cream with "pig brittle," a witty take on peanut brittle studded with nuts and crisp bits of prosciutto.
Passage to India
4931 Cordell Ave.; 301-656-3373
There's an otherworldly serenity to this plush Indian dining room where carved-wood panels, silk pillows, and banquettes create a mood of comfort and luxury. Sepia photos of bygone Indian viceroys and princes are everywhere, and as plate after plate of delicacies arrive, you might feel a bit like royalty yourself. The lineup goes beyond standards with dishes including Parsi lamb stew, sweet with apricots and crunchy with potato sticks, and spinach with buttermilk, peanuts, and black salt. More familiar dishes such as seekh kebab and onion-filled kulcha, the flaky flatbread, are done right, too.
BEYOND CABERNET
Grapeseed
4865 Cordell Ave.; 301-986-9592
Long before the wine-bar trend, this sliver of a restaurant was offering glasses and half glasses by the dozens and pairing them with plates large and small. Chef/owner Jeff Heineman's kitchen turns out tender ringlets of calamari with flecks of parsley and pepper, light morel-studded gnocchi, nicely seared rockfish, and crusty soft-shell crabs with lobster cream sauce (when soft-shells are in season). A fudgy chocolate-chip brownie gets a hit of coolness from house-made mint ice cream, and Greek-yogurt cheesecake is a delicious riff on an old standby.
Persimmon
7003 Wisconsin Ave.; 301-654-9860
On Thursday nights, all wines by the bottle or half bottle at this romantic dining room are half price with dinner. On the award-winning list, you'll find Conundrum 2007 and E. Guigal Gigondas 2006, among others. No wonder the place is as jammed on Thursday as it is on Friday. Chef/owner Damian Salvatore revels in robust plates such as pecan-crusted lamb chops with horseradish demi-glace and bouillabaisse with saffron/red-pepper aïoli. The mini–lobster rolls with house-made Old Bay chips are some of the best around. And sweets such as dark-chocolate pudding with a mound of whipped cream are pure nostalgia.
SOMETHING FOR EVERYONE
Assaggi Mozzarella Bar
4838 Bethesda Ave.; 301-951-1988
Chef/owner Domenico Cornacchia's Modern Italian dining room has much to savor, from Roman-style fried baby artichokes to aged Parma prosciutto. Condiments such as basil-marinated zucchini pair well with the cheeses but are also delicious solo. Pastas include such stars as al dente spaghetti with Manila clams, garlic, and chili peppers; pappardelle with three-meat Bolognese; and a woodsy lasagna of layered chard, mushrooms, and Castelmagno cheese. Whole fish—often branzino—is nicely grilled, and veal Milanese is the essence of late summer on a toss of lemony arugula and tomatoes. Although house-made gelato rules for dessert, the frozen cappuccino is wonderful, too.
Food Wine & Co.
7272 Wisconsin Ave.; 301-652-8008
"Fried potato tots" is an unassuming name for what might be the best thing on the menu in this high-energy, high-style dining room. These tots have no relation to their frozen Mad Men–era cousins. They're light and crispy, with just a hint of Gruyère. Crabcakes, mounds of lump crab with an almost crunchy exterior, are a close second. Chef Michael Harr, formerly of Butterfield 9, has crafted a big menu with other pleasures, too: chicken samosas with the flakiest of crusts; velvety chicken-liver "faux gras" pâté served in a jar with port wine and olive-oil toasts; and coconut-scented red-curry mussels with crisp fries.
Raku
7240 Woodmont Ave.; 301-718-8680
The menu reads like a greatest hits of Asian cuisine. Japanese yellowtail sashimi. Thai coconut red-curry noodles. Korean marinated skirt steak. The mash-up doesn't always work, but there are enough winners—plus boutique sakes and craft cocktails—to make this a favorite dining destination. Oversize umbrellas and chopsticks hanging from the rafters say "fun," and much of the food follows suit. Skirt steak comes with lettuce leaves, rice, spicy miso sauce, and kimchee purée to create your own roll-ups. Grilled whole branzino is fragrant with lemon thyme, and a timbale of tuna tartare has the surprise crunch of peanuts. Rolls are sometimes a weak link, but eel with avocado has a lot of pizzazz, which is what Raku is all about.
Satsuma
8003 Norfolk Ave.; 301-652-1400
Japanese barbecue and ramen are reasons to seek out this unassuming restaurant often full of Japanese expats. Miso ramen is a steaming bowl of pork, egg, vegetables, and noodles with just the right snap. Barbecue options range from savory thin-sliced marinated beef and pork to short ribs and gyutan (beef tongue), all with dipping sauces. Some items are grilled in the kitchen; others require sitting at one of the glossy dark-wood cooking tables. Black-seaweed salad, with a lively rice-vinegar tang, pairs well with the grilled meats. Other pleasures that ring authentic are chicken yakitori with crisp, caramelized edges and chicken katsu, made with flavorful meat.

Woodmont Grill
7715 Woodmont Ave.; 301-656-9755
When there are a lot of people to please, this restaurant (formerly known as Houston's) with comfortable banquettes and spot-on service is the place. The spinach-artichoke dip with freshly made tortilla chips is a classic. Tempura chicken tenders, another favorite, have disappeared from the menu but can be had by request. Other good bets include Thai noodle salad with sliced tenderloin and mango (the dressing is heavy, so order it on the side) and an old-fashioned plate of prime rib. There's live jazz every night, giving the low-lit space the feel of a swanky lounge. Best of all, the restaurant is now taking reservations.
CHEAP EATS 2011
From our Cheap Eats 2011 package, we also love these restaurants with great food for low prices.
BGR the Burger Joint
4827 Fairmont Ave.; 301-358-6137
Mark Bucher's burger chain isn't as big as Five Guys, but it's really taken off since its Bethesda flagship opened three years ago, popping up not just in DC and its suburbs but in Alabama and Florida. The big, juicy patties are crafted from dry-aged beef, grilled as ordered, and set on puffy brioche buns. We like them dressed the old-fashioned way, with cheddar, lettuce, tomatoes, pickles, and grilled onions, alongside a double chocolate shake and sweet-potato fries. The only caveat: You have to eat the burger fairly quickly or the bun will fall apart. If you're getting takeout, the sliders hold up much better. Also good: Tuna burger with grilled pineapple; Greek-style lamb burger; Wellington burger with blue cheese and roasted mushrooms.
Freddy's Lobster & Clams
4867 Cordell Ave.; 240-743-4257
Chef/owner Jeff Heineman made a name for himself with Grapeseed, a pioneering wine bar, more than a decade ago. With his four-month-old New England–inspired fish shack next door, he's on-trend again, offering lobster rolls. You know the meat is top-notch when it comes in large hunks and barely dressed. Here you can get the sandwiches with cool lemony mayo or warm butter (not as good as the cold ones). Lobsters, which scurry around a tank in the back of the restaurant, also show up in a tasty bisque-like stew and folded into mashed potatoes. Freddy's furthers the salty Northeast vibe with weathered buoys, wooden signs, and fishing nets. Like any good New England seafood joint, lots of the menu comes from the fryer. Also good: Fried shrimp; fried clam strips; French fries; whoopie pies.
Mia's Pizzas
4926 Cordell Ave.; 301-718-6427
Melissa Ballinger's pizzeria pleases almost everyone. The soft-yellow dining room is casual enough for a family dinner but sophisticated enough for a first date. Kids can order spaghetti and meatballs while adults supplement the wood-fired pizzas with interesting salads such as one with arugula, pears, and Gorgonzola. The pizzas are excellent, thanks in part to their thin, crunchy crusts. The sauce, flavored with Parmesan rinds, is made from Italy's sweet San Marzano tomatoes. Toppings, such as hot peppers and littleneck clams, are high-quality. But be careful: Too many ingredients can weigh the pies down. Reservations aren't allowed, but you can call 20 minutes ahead to put your name on a list. Or get takeout—there's curbside pickup. Also good: Deviled eggs; meatball sliders; fried cauliflower; linguine with clams; Margherita pizza; Alsace pizza with pancetta and Gruyère; Salsiccia pizza with sausage, pepperoni, and mushrooms; chocolate cupcake with vanilla frosting.
This article appears in the September 2011 issue of The Washingtonian.