1. Miss Alison's handmade vinyal accessories bring some much-needed sparkle to the traditional coin purse.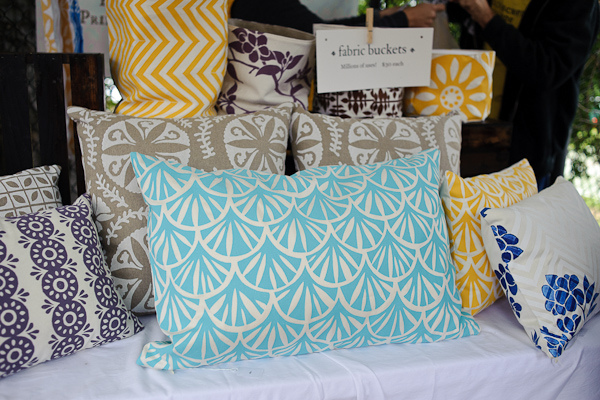 2. Update any room in an instant with these eco-friendly throw pillows from Home Sweet.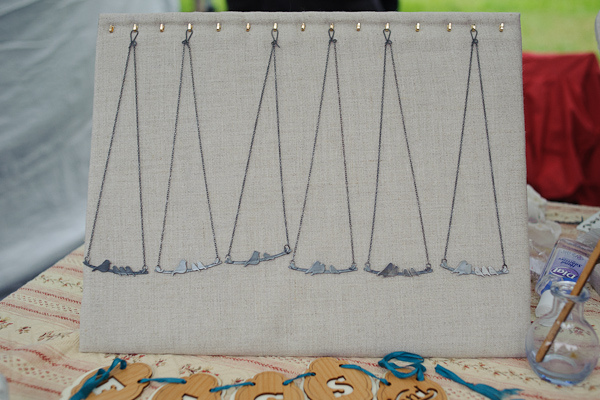 3. Every Figs and Ginger piece is made with at least 50 percent recycled metal. These darling "Parents on Branch" necklaces ($80) are crafted by hand and can be adjusted as your family grows.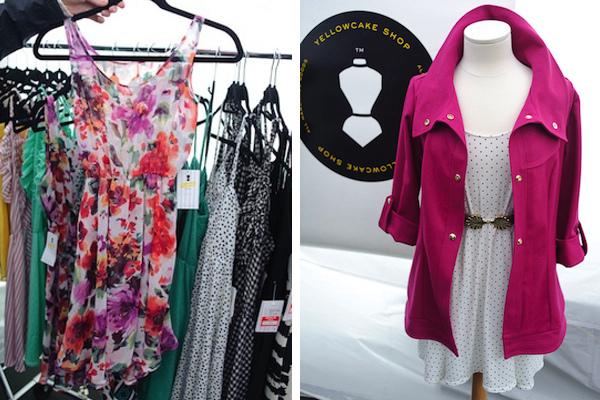 5. Project Runway contestant Valerie Mayen's feminine silhouettes and prints stole the show. Best of all, 5 percent of YellowCake Shop's monthly profits benefit a different nonprofit organization.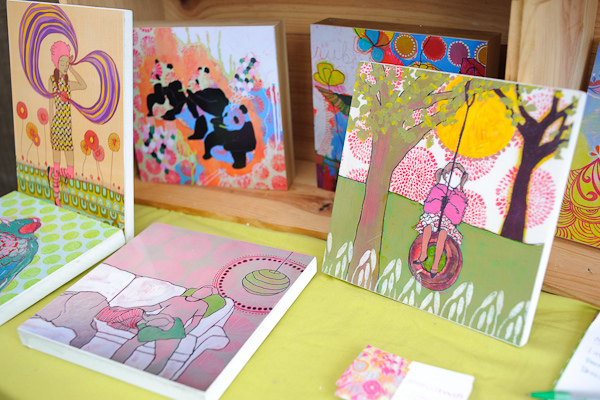 6. Jessica Swift's quirky paintings are bursting with color and one-of-a-kind graphics.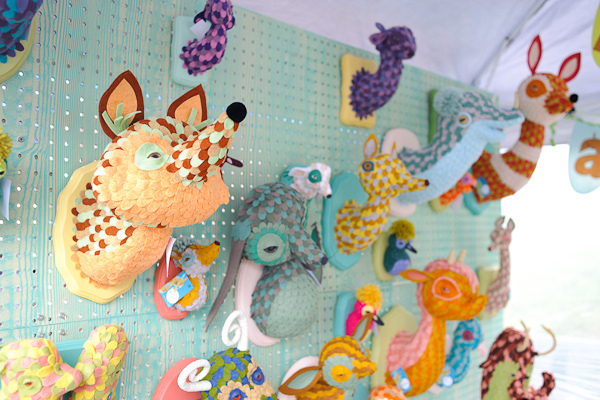 4. We can't stop staring at these whimsical creatures by Horrible Adorables. Sure, they're made of wool felt and pom-poms, but their doe-eyed cuteness is hard to resist.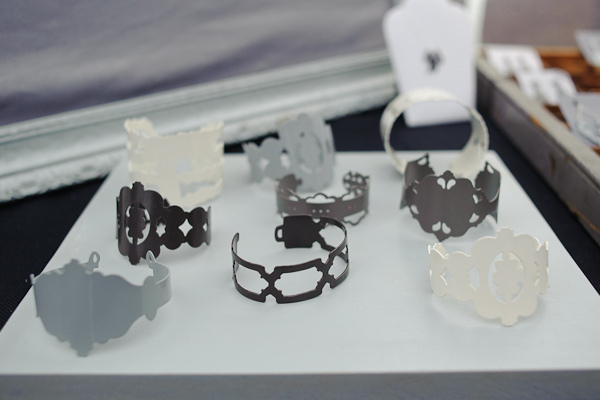 8. Ashley Buchanan's hand-cut designs are a far cry from chunky gold cuffs we've seen on the fall runways—and we're loving it.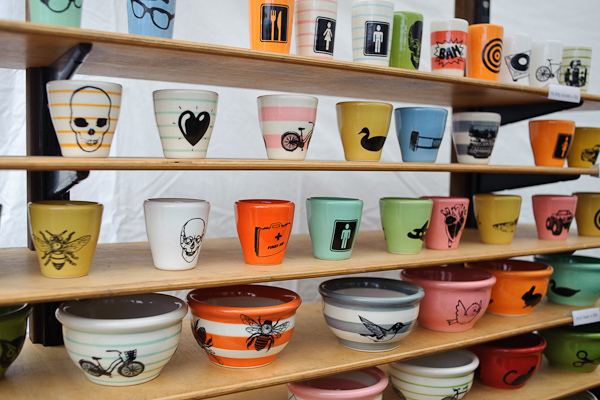 7. Circa Ceramics offers tableware emblazoned with everything from ducks and bicycles to skulls and sailboats.
9. An alternative craft fair just wouldn't be complete without monster stuffed-animals. Cotton Monster's cuddly creations are stitched from recycled clothing and bedding.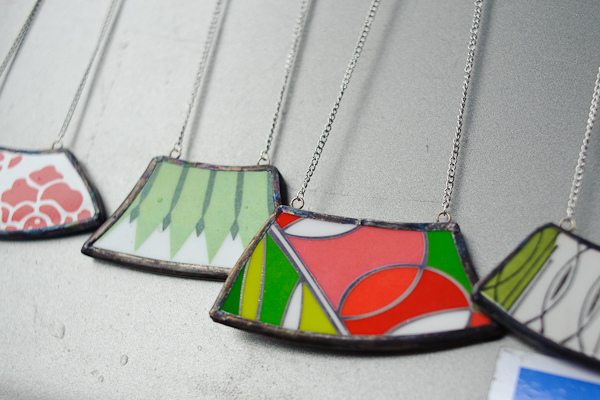 10. The Broken Plate Pendant Company constructs jewelry from—you guessed it—old dishes.
All photographs by Kyle Gustafson.