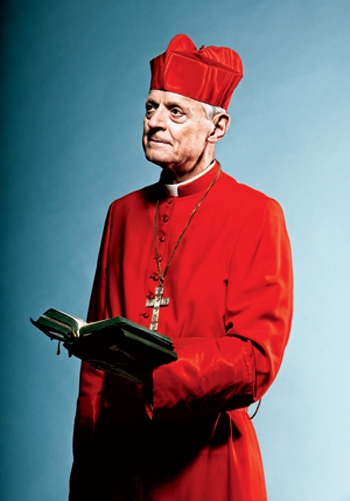 Donald Wuerl, the archbishop of Washington, has walked down the aisle at St. Mary of the Mount in Pittsburgh many times—as a child, a student, and a priest. But when he visited the parish last winter at the start of the Advent season, a beaming Wuerl stood before the community for the first time as a cardinal.
He seemed at peace in the small 19th-century church, nodding in the direction of former classmates and neighbors who lined the pews.
One of the most respected links between the pope and US Catholics, Wuerl is one of 18 American cardinals and one of 194 in the world. In 2011, he celebrates his 45th anniversary as a priest, his 25th as a bishop, and his fifth as leader of the Archdiocese of Washington.
"The word 'cardinal' means hinge, a very simple concept," he said during his homily at St. Mary of the Mount. Wuerl explained that wherever he is, his mission is to be the link between the pope and parishioners.
Wuerl spent 18 years as bishop of Pittsburgh before he was asked in 2006 to leave his hometown for the nation's capital. His assignment to Washington might have had elements of personal disappointment, but he never let on. And it certainly came with a new profile.
"Whoever is the archbishop of Washington takes over the role as interlocutor for the Church on national and international politics," says John Allen, a senior correspondent for the National Catholic Reporter. "It makes you a big player."
Wuerl's move to Washington also brought an honor: Last fall, he secured membership in the most elite of Catholic circles—the College of Cardinals. Some 400 friends attended his November elevation in Rome. Wuerl had to leave his hometown to advance in the Church hierarchy; only certain cities are what are known as cardinalatial sees, and Pittsburgh isn't one of them.
But even as he rises to a new place of influence within the Church, assimilating into Washington's culture hasn't proved easy. His trademark reserve has been perceived by some as chilly, and an aversion to playing to the press has contributed to a sometimes rocky stint here. He has feuded with DC Council leaders during their effort to pass a same-sex-marriage law. And unlike his predecessor, Cardinal Theodore McCarrick, Wuerl doesn't appear to relish the fundraisers and schmooze-fests that come with a job in the same area code as the White House.
"It's been difficult for him to adjust to how political everything is in Washington," says Ann Rodgers, a longtime Pittsburgh Post-Gazette religion reporter who knows Wuerl well. In his hometown, she says, he had a bigger role on a smaller stage: "Being the Catholic bishop is kind of like being the king of Pittsburgh. You outrank the mayor."
Washington has many kings—the President, Supreme Court justices, congressional leaders, diplomats. So Wuerl is doing what Wuerl does best: working under the radar to breathe energy into the local Church through advocacy of core Catholic philosophies. He has cowritten a new book, The Mass: The Glory, the Mystery, the Tradition, published in February. He has launched a public-relations campaign called "The Light Is on for You," with ads that appear on city buses to urge wayward Catholics back to church. Under Wuerl's direction, the archdiocese is opening DC's first seminary for college-age men this fall near Catholic University. And the cardinal has imposed a laser-like focus on the financial health of the diocese, including an increase in the tuition-assistance fund for schoolchildren.
Still, confidants wonder if, given a decades-long relationship with Pope Benedict XVI, Wuerl would prefer to finish his remaining years of service in the Vatican. Or Pittsburgh.
Wuerl assigns images to his dioceses—Pittsburgh is his mother, Washington his bride. He says a good bishop must love his diocese as a good husband or wife loves a spouse, even if the match is less than perfect. "You can't say, 'Well, I love you, but I wish you were a foot taller and I'm going to remind you of that every day,' " he says.
Still, there's a wistful tone when he talks about Pittsburgh. The community there was more cohesive, he says. "Here the secular is the dominant voice. That is just the nature of Washington."
Next: Wuerl gets a call from the Vatican

The call came during a priest-council meeting in Pittsburgh. The rector of the seminary handed Wuerl a note. The nuncio—the Vatican's diplomatic representative to the United States in Washington—was on the phone.
After years of rumors of his departure to other visible posts in big cities from Boston to Los Angeles, the time finally had come. The Vatican asked Wuerl to leave Pittsburgh for a smaller but more influential diocese. With nearly 603,000 Catholics, Washington is the country's 32nd-largest diocese; Pittsburgh is the 26th.
Until then, "he was the perpetual bridesmaid," says Rocco Palmo, editor of Whispers in the Loggia, a popular Web site covering Catholic news and politics.
Tall and lithe, Wuerl has—in some ways like the current occupant of 1600 Pennsylvania Avenue—an almost professorial disposition. He's the author of 15 books and was groomed at the Pontifical North American College in Rome, regarded as the Harvard of the Catholic Church.
His is a voice that calls from the pulpit softly. There is no thunder. His homilies usually lack a personal anecdote that neatly ties together modern life and Catholic values.
Wuerl is seen as his predecessor's foil. McCarrick, who retired, enjoyed the Washington social scene. A boisterous New Yorker, he wasn't known for relishing the managerial aspects of his position. Allen describes McCarrick as "very charismatic, very media-savvy, very good at external relations."
Wuerl is cerebral, introverted, and focused on getting things done. As archbishop of Washington, he manages more than 370 priests and 200 deacons, 140 parishes, and some 98 Catholic schools. The archdiocese, which includes DC and five Maryland counties, also employs thousands of people. (The Diocese of Arlington, encompassing 21 Virginia counties, is separate.)
"Cardinal Wuerl is much more hands-on in terms of really understanding the issues, the specific challenges and opportunities, that we face," says Ed Orzechowski, who was president of Catholic Charities of the Archdiocese of Washington for the last 20 years.
Wuerl is doing what he does best: working under the radar
to breathe energy into the local Church.
After the massive snows of February 2010, Wuerl called Orzechowski to ask if Catholic Charities had the resources to cope with the storm. The archbishop told him he had the full financial support of the archdiocese—and then followed up with a $200,000 check to cover snow removal and other staffing costs.
Wuerl has faced tougher decisions on the education front. Under his leadership and due to budget constraints, seven Catholic schools in DC were transitioned to public charter schools, which means they're no longer faith-based. Eleven other Catholic schools were closed.
Wuerl makes his home at a parish north of Dupont Circle. He rises at 5 am. He devotes 30 minutes daily to the treadmill and has adopted an early-news habit befitting his new locale: the Wall Street Journal, Washington Post, New York Times, and Washington Times.
"So I can have indigestion before I eat," he says.
In person, Wuerl seems uninterested in discussing the high-profile events he has attended. He hosted the pope during his 2008 visit to Washington, which culminated in a Mass for 45,000 at Nationals Park. He took part in a prayer service at Washington National Cathedral the week of President Obama's inauguration in 2009. And he was House majority leader John Boehner's guest at the 2011 State of the Union address.
Wuerl is much more eager to talk about his latest pastoral letter, a call for renewed faith in a secular world.
"Young people are being told you need to have money, you need to have power, you need to have sex, you need to have drugs," Wuerl says. "This is what the entertainment industry is telling them. And many of them are saying there has to be more to life than that."
Next: Wuerl's public fight against same-sex marriage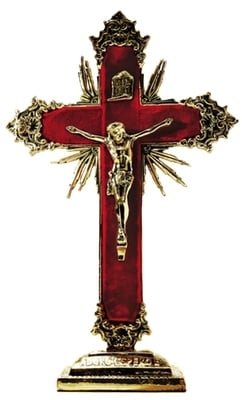 Thomas Reese, a senior fellow at the Woodstock Theological Center at Georgetown University, says Wuerl avoids the limelight—a trait that has won him fans. Catholics "see him as a priest, as their bishop, rather than as their political leader or as somebody who is trying to form public policy," Reese says.
Church watchers say Wuerl prefers one-on-one consultation and behind-the-scenes lobbying on high-profile issues, from abortion and birth control to opposition to the ordination of women and gay marriage. He doesn't use his platform to bully.
As a result, a feud with DC's city council over gay marriage would have been Wuerl's last desire. "One thing everybody would acknowledge about Don Wuerl is that he does not like a nasty public fight," Allen says.
In 2009, the DC Council approved a bill allowing same-sex marriage. During public discussion of the proposal, Wuerl said he wanted an exemption for faith organizations so the archdiocese wouldn't be forced to offer benefits to individuals in same-sex marriages; the Church maintains that marriage can be recognized only as the union of a man and a woman. Without an exemption, Wuerl suggested, Catholic Charities would no longer continue its contractual work with DC to provide services for needy residents.
"For us, the issue is what is the definition of marriage," Wuerl says. "Because it has been universally accepted across human history and across all humanity. And our concern was if you change that, then you can change the definition of anything."
Headlines criticized Wuerl for playing politics with a Church-backed social safety net. DC Council member Phil Mendelson, who supported the marriage bill, says the archdiocese could have been "more generous," allowing a benefit provision to a second designee, regardless of that person's relationship to the employee.
The council didn't include an exemption when the bill passed. But rather than end its partnerships with DC, Catholic Charities assumed a policy that no new employees would receive spousal benefits.
The change was an earnest effort, Wuerl says, to bridge the divide between the archdiocese and the city—and, he notes, it's a concession the local media failed to highlight.
The episode provided a crash course in how dialogue over hot-button issues is conducted in Washington. Wuerl feels the Church's view was distorted by the media and says he learned not to rely on reporters and editors to get the message out. "We have to find ways of directly reaching our people," he says.
During his tenure here, the marriage debate is the chapter for which he has received the most attention and for which he'd most appreciate a redo. "I thought it was a great opportunity lost," he says.
One local politician applauds Wuerl's consistency. "Given all the issues around same-sex marriage and sexual orientation, I think he handled it as well as you can in a very, very difficult situation," says former DC mayor Anthony Williams, a Catholic who supports civil unions but also counts Wuerl as a friend.
Like Wuerl, Williams has been tagged by some as personally distant. He says the cardinal is a listener who is thoughtful and gracious. "I am someone who was accused of being standoffish and aloof," Williams says, "but you know, you come to know him, he's a very, very, very warm person. He'll meet a person and know their name."
Next: Wuerl's journey to the Vatican

Wuerl might have angered the more liberal wing of the faithful during the marriage debate, but his stand allowing pro-choice politicians to receive Communion has frustrated conservatives. The cardinal's position on Communion is important in a city where powerful lawmakers such as House minority leader Nancy Pelosi and Massachusetts senator John Kerry are Catholic and pro-choice.
"It's the task of the priest in the pulpit to present the message clearly, completely—all the demands of the Gospel," Wuerl says, "and then, when he comes out of the pulpit, to meet people where they are and to try to help them get closer to Christ. Rather than deny the sacraments, I prefer to try to convince people."
Some anti-abortion activists disagree with Wuerl's stance. "To allow a rebellious sinner to come to the Communion table is outside the Church's historic teaching," says Troy Newman, president of Operation Rescue, an anti-abortion group based in Wichita.
Wuerl was elevated to cardinal last year along with just one other American official, Raymond L. Burke, prefect of the Vatican's supreme court and the former archbishop of St. Louis. While in Missouri, Burke became the first American bishop to say he would deny the Eucharist to then–presidential candidate Kerry. It was a lobbed bomb in critical swing-state territory and produced negative headlines for Kerry.
So Burke is a firebrand, Wuerl a conciliator. Their joint elevation illustrates a tacit awareness in Rome that effective leadership of the evolving US Church—unlike its more consistently conservative counterparts in Latin America and Africa—requires a balancing act. Wuerl appears to be in the forefront of compromise around the Communion conversation. The position has buoyed his reputation—here and nationally.
"I think the perception in the bishop's conference is that Don Wuerl represents the dead center," John Allen says. "It means he is seen as a fair broker, somebody who is respected and taken seriously by all sides."
One thing everybody would acknowledge about Don Wuerl is that he does not like a nasty public fight.
Donald William Wuerl was born November 12, 1940, in Pittsburgh to Mary and Francis Wuerl. His mother died of cancer when he was almost four. His father remarried two years later, and his second wife, Kathryn, raised Wuerl and his three siblings.
Wuerl attended parish schools, and the family went to church each Sunday. Francis Wuerl, a weighmaster on the Pennsylvania railroad, would linger in the pews after the service ended. His son took note.
"He would see that we got to church, got to confession," Wuerl says, "but it was clear he had his own prayer life, and it wasn't something that he bantered about, it wasn't something that he made very visible."
The cardinal's high-school yearbook notes this of the teenage Donald Wuerl: "Good natured, efficient and energetic; industrious student; born leader and orator."
Wuerl's first brush with Washington life was in the early 1960s when he studied at Catholic University, where he received bachelor's and master's degrees in philosophy. The nation was captivated by John F. Kennedy, its first Catholic President, and his beautiful young wife, Jackie. "It was a very exciting time," Wuerl says.
From there, he headed to Rome to study. He was ordained in 1966 at St. Peter's Basilica. After early assignments back home in Pittsburgh, Wuerl returned to Rome, where he spent a decade as secretary to Cardinal John Wright, who was prefect of the powerful Congregation for the Clergy. In that role, Wuerl found himself inside the 1978 conclave that elected Pope John Paul II; Wright was in a wheelchair, and Wuerl was permitted to escort him in and get him situated, though Wuerl wasn't on hand for the balloting.
After Rome, Wuerl returned to Pittsburgh. But in 1985, he was assigned to be auxiliary bishop of Seattle—a move that proved the first major snafu in Wuerl's otherwise smooth trajectory. It was there, perhaps, that Wuerl lost any taste for public conflict.
In Seattle, then-archbishop Raymond Hunthausen was drawing concern from the Vatican for allowing, as People magazine reported at the time, "a cathedral service for gay parishioners and permitting altar girls to serve during Mass." Hunthausen was too liberal for leadership in the Holy See, and after an inquiry shepherded by Cardinal Joseph Ratzinger—now Pope Benedict XVI—Wuerl was dispatched to Seattle. He was given authority over several critical areas, including marriage, the liturgy, and moral issues.
With an untenable tag team of bishops, the Seattle situation was covered coast to coast by newspapers and TV. It became a symbol of American dissatisfaction with the Vatican. Church leaders in the United States were newly grappling with social issues and a diversifying membership. The San Diego Union-Tribune asked: WILL RIFT WITH ROME LEAD TO SEPARATE U.S. CATHOLIC CHURCH?
With Wuerl in the awkward position of unwelcome Vatican enforcer, Hunthausen's allies revolted. And as national attention mounted, Hunthausen's power was restored; Wuerl was sent packing after 18 months. Having advocated unwaveringly for the Vatican's position, though, he had earned his chits with Ratzinger.
"I was sent there because the Holy See felt there was a need for some redirection of some areas of ecclesiastical life," Wuerl says. "And I keep reminding myself that any animosity directed to me wasn't personal."
Next: "He certainly is the type of bishop that Benedict likes."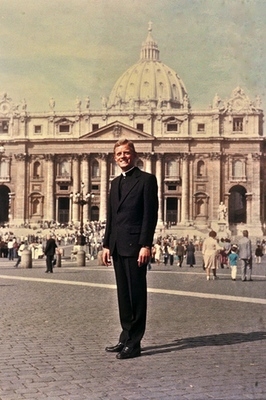 Wuerl became bishop of Pittsburgh less than a year later, in 1988.
Almost immediately, he faced a problem at home. Revelations that a local priest, Father Anthony Cipolla, had molested an altar boy forced Wuerl to take a public position on abuse policy. Wuerl removed Cipolla from ministry and made the decision permanent after Cipolla refused psychiatric treatment—and when new details came to light of his earlier arrest for molesting a nine-year-old.
Cipolla maintained his innocence and appealed Wuerl's decision to the Vatican. The Vatican's highest court ordered Wuerl to reinstate Cipolla. But Wuerl instead demanded an unheard-of rehearing, saying the court didn't have the police report involving his arrest. The case took more than two years to review, and ultimately Wuerl won out.
He found an ally in Ratzinger, then prefect for the Congregation for the Doctrine of the Faith. "He just stood with me," Wuerl recalls, "and eventually Pope John Paul II said this will be made right. It's wrong and it will be made right."
The pope eventually defrocked Cipolla, stripping him of his priestly powers. But some believe Wuerl ruffled feathers in bucking the Vatican's initial decision—and that it might have cost him an earlier promotion.
"I've heard from several insiders that the case turned some influential people against him," says Ann Rodgers of the Pittsburgh Post-Gazette. "A lot of people think that's why he wasn't elevated sooner."
There's always chatter in Church circles—practical or not—about the likelihood that a US archbishop might become pope. In those conversations, Wuerl is usually in the mix.
But by most accounts, an American—even one as versed in the ways of the Vatican as Wuerl—won't serve in the top job. There is still a "very strong taboo against a superpower pope," Allen says.
With the mandatory bishops' retirement age of 75 looming for him in 2015, Wuerl's service could end in Washington. But Allen believes he could be called again to Rome to head, for example, the Congregation for the Doctrine of the Faith or the Congregation for the Clergy. Georgetown University's Thomas Reese agrees: "He certainly is the type of bishop that Benedict likes—someone who is interested in theology, someone who is bright and prudent and recognizes the importance of religious education."
Wuerl says he isn't looking that far down the road and shrugs off any pope talk. "I appreciate the affection that motivates that," he says. "It's unrealistic."
He expects the Church to tap leaders from the regions where it's growing for its next spiritual chief. He mentions Africa, Asia, and Latin and South America. He also dismisses some observers' suggestions that he could be instrumental in informally guiding the balloting process behind the scenes. A kingmaker, of sorts. He says the selection ultimately turns on the power of prayer.
Wuerl insists his future is in building the Church in the nation's capital, in putting aside politics to talk about faith.
"You have to sink roots quickly," he says of his Washington journey. "And it didn't take too long to come to love this Church. It's a wonderful place. Now this is my reference point for home."
This article appears in the October 2011 issue of The Washingtonian.