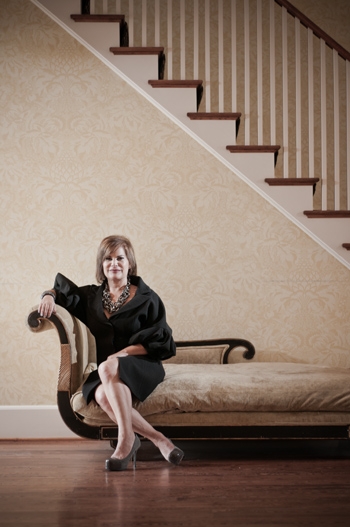 As told to Kim Forrest
I was hired to work on a backyard wedding. The bride's father had passed away, and she wanted to have the wedding at her family's house in Davidsonville, Maryland, so she could feel that he was there. The couple picked a date in the middle of winter—February 6, 2010. There were to be 450 guests in tents the size of football fields. We took out trees; we leveled ground. There was a huge dance floor, a coat-check tent, bathroom tents, and storage tents. We even scheduled fireworks that would be seen through a clear-top tent.
My staff and I decided to stay in Annapolis, about ten minutes from the venue, and then we started hearing crazy weather reports that there was going to be a major blizzard. So we went to plan B and brought all the vendors to stay overnight in nearby hotels so they wouldn't have to travel far in the snow. We took out 50 rooms. It was truly insane.
We were in great shape until about 7 the morning of the wedding. I heard someone pounding on my door. It was Julie, my assistant: "One of the tents collapsed!" I had literally gotten two hours of sleep, but we threw clothes on and started driving. All of the highways were closed—we just four-wheeled it to the property.
See Also: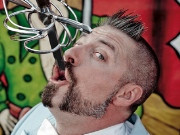 It wasn't just one tent that had collapsed; it was pretty much all of them—a tree had even fallen through the cocktail-hour tent. We decided there was no way we could have this wedding in the tents, so we moved everything into the house. We didn't have time to panic; we just had to act. It was amazing—even the couple's families were helping us plow snow and move things around.
The wedding ended up with about 75 guests—the rest just couldn't make it. We Skyped the ceremony to hotels where guests were stuck. The band couldn't get there, but the DJ came, the cake made it, the caterer, photographer, and videographer came through, and all the flowers were there. A picture of the bride's father's overlooked the ceremony, and the couple was so happy, so thrilled. We had talked to them about postponing, but they just wanted to be married—that was the most important thing.
It was life changing—we're all such control freaks in this business, but when everything got completely out of control, we rose to the occasion.
Jaime Greenwald is owner of Gala Design Group in Darnestown.

This article appears in the November 2011 issue of The Washingtonian.