Halloween is long over, and Thanksgiving is still weeks away. But we're in the thick of fall, which means it's officially time for another Tweed Ride. Put on by the Eric Channing Brewer–led social club Dandies & Quaintrelles, this annual bike ride and afterparty is a great excuse for Washington's vintage lovers to show off their best heritage looks to the rest of the city. This year's event takes place this Sunday, November 13; the ride happens between noon and 4 PM, and the post-ride celebration at Smith Commons goes from 4 to 10. Tickets ($15 for the afterparty, free for just the ride) are available here.
To get into the spirit of the event, It's Vintage Darling's Elise Peterson paired up with photographer Katie Warren of Go Kate Shoot to produce this stellar 1940s-inspired photo shoot. Get ready for some serious vintage fashion envy!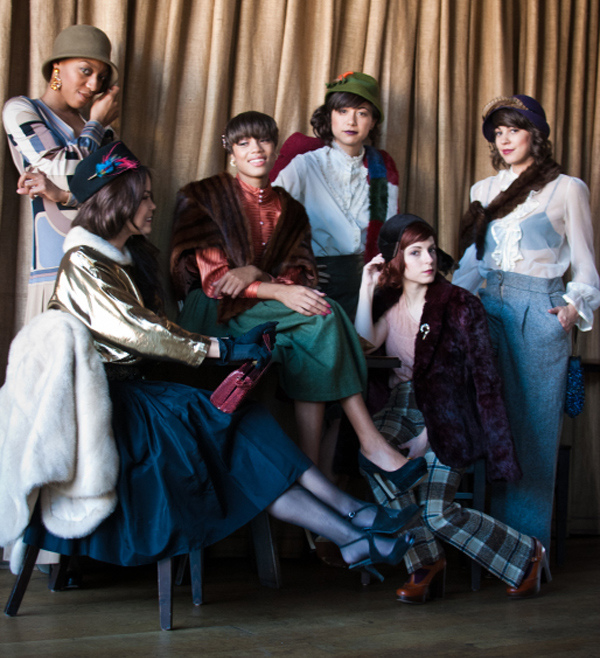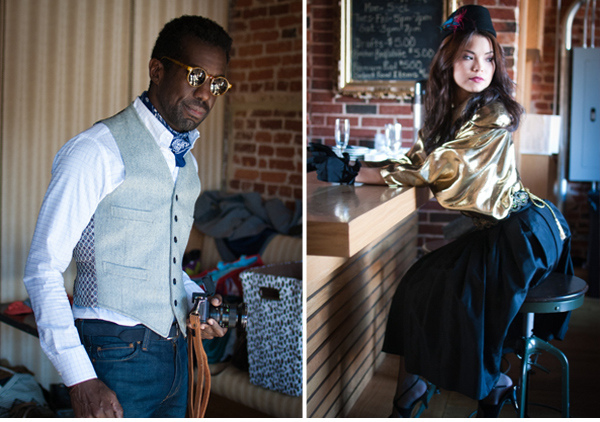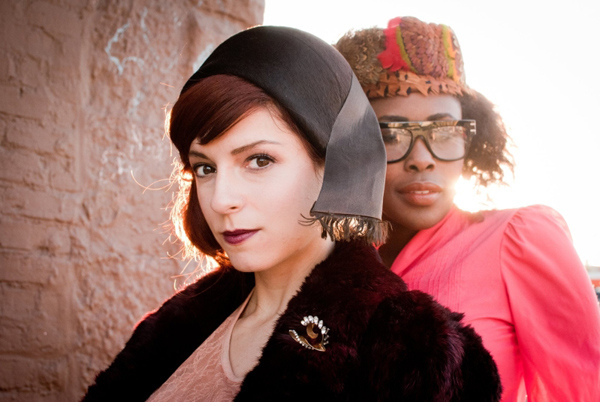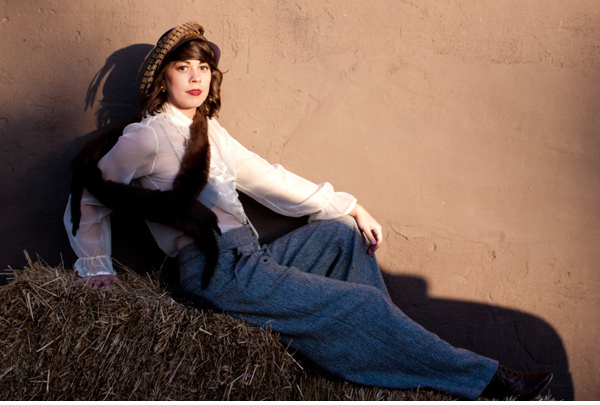 Most of the items you see in these photos were pulled from It's Vintage Darling in Columbia Heights and Pretty People Vintage in Alexandria. Peterson, who styled the shoot and also served as a model, dubs the look "nuevo-tweed." She modernized traditional Dandy style by swapping out demure staples such as tweed skirts and cotton blouses with leather bottoms and metallic and sheer fabrics. We were delighted to hear that except for the furs, all clothing and accessories featured are under $150 (no wonder several of the models ended up purchasing parts of their ensembles!). Standout elegance that's also affordable? Gotta love that!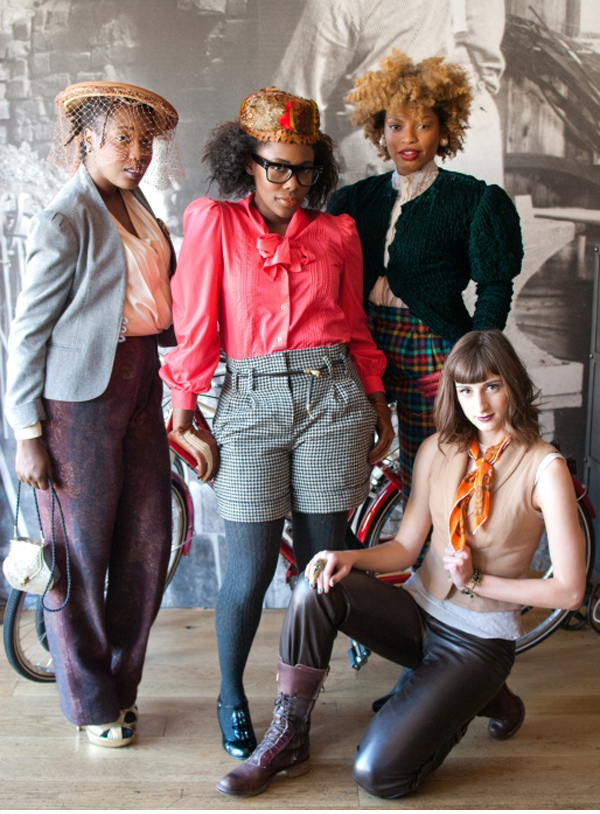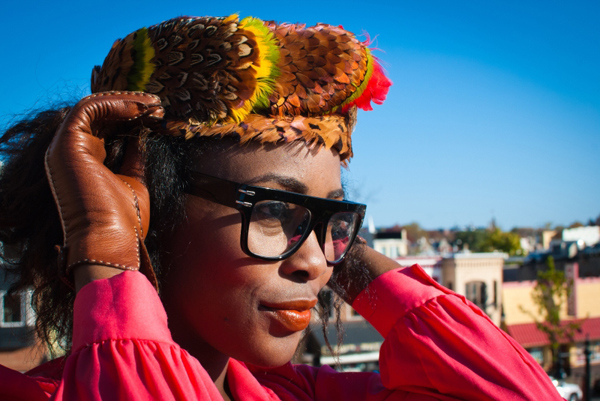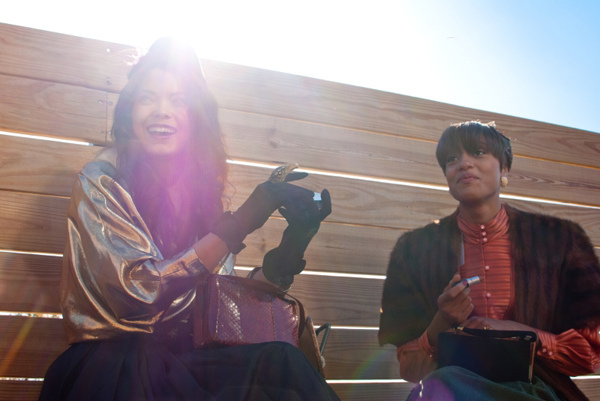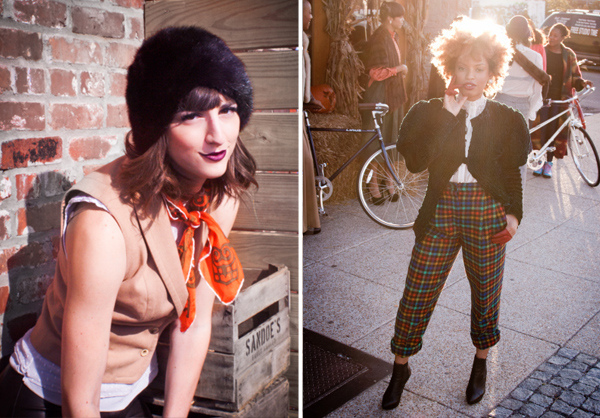 Though Pretty People and It's Vintage Darling are both excellent shops to hit for Tweed Ride outfits, there are several other stores on U Street we recommend checking out, as well. Rock it Again Vintage has a bevy of affordable bow ties, and the blazer and dress selection always skews toward the Dandy aesthetic. Dr. K's male-centric offerings (check out the varsity sweaters up front) are guaranteed to produce something for the guys, and if you're looking for something totally unique, Ginger Root Design's lady ties and reconstructed garments are just the ticket.
Photo Shoot Credits:

Creative Direction/Photography: Katie Warren (Go Kate Shoot)
Styling: Elise Peterson (It's Vintage Darling), Kimee Brown
Makeup: Michelle German (Chic Makeup Geek)
Hair: Shannon Cusello (Immortal Beloved)
Models: Erin Berteaux, Tiffany Chow, Indigo Hikim, Emma Jade, Ariel Mantilla, Stephanie Mills, Elise Peterson