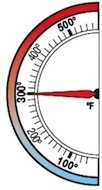 Persimmon
7003 Wisconsin Ave., Bethesda; 301-654-9860
The menu may not be the most modern—entrées of beef tenderloin and dorade rely on heavy sauces, and desserts shun the current trend of seasonality—but there were bright notes in a recent dinner at this popular and cozy Bethesda bistro. The miniature lobster rolls showed that someone in the kitchen knows New England, and the desserts—a dressed-up chocolate pudding, a blueberry-lemon cake—were light and lovely, just like the service.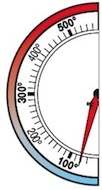 Charlie Palmer Steak
101 Constitution Ave., NW; 202-547-8100
The high-roller set may still be willing to pay good money for this Capitol Hill steakhouse's famous name, but diners who care more about food than scene should splurge elsewhere. A chilled corn soup started things off nicely—but then came overcooked lobster, a New York strip that was raw and sinewy on the inside and unpleasantly charred on the outside, slow servers, and forgotten side dishes. Then came the bill.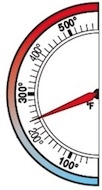 Eventide
3165 Wilson Blvd., Arlington; 703-276-3165
After a shake-up in the kitchen, this three-level restaurant/lounge in Clarendon seems to be having trouble getting its culinary groove back. A recent meal was marred by service lags and plates that read better than they tasted. Pairing crunchy radishes and watermelon with crab and gingery lemon dressing sounds like a winning idea, but not if it's done sloppily. A cut of salmon was more dry than dewy—even a zippy grain-mustard sauce couldn't salvage it. Chef Adam Barnett, who has cooked at the Inn at Little Washington, has his moments—house-made wide noodles were delicate and perfectly cooked. Another glimmer of hope arrived in the form of an almond-milk flan with blueberry chutney in which all the elements tasted just right.
This article appears in the November 2011 issue of The Washingtonian.