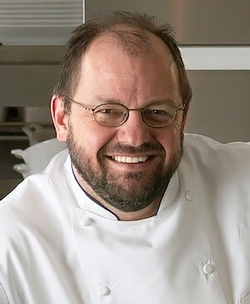 Given the popularity of restaurateurs Jeff and Barbara Black's most recent venture, Pearl Dive Oyster Bar and Black Jack, diners should be stoked about another in the works: a yet-to-be-named eatery in the Mosaic District that Best Bites first reported on in April.
The 31-acre residential/commercial property in Merrifield has made a point of bringing in local restaurant groups like Cava, Taylor Gourmet, and Matchbox rather than the national chains common to suburban complexes. Specifics about how the Mosaic restaurants will differ from their sister properties are still vague, given that the property is still under development. Intent on learning more, we hit up Jeff Black for the latest details.
Contrary to the name on the outline sketches, the restaurant won't be an outpost of the Bethesda-based Black's Bar and Kitchen. Instead of a wood-accented façade, the new space—designed by 2 Scale Interiors, the same company behind Michel at the Ritz-Carlton and Central Michel Richard Las Vegas—will adopt an American brasserie feel with lofty ceilings, plenty of tile and brass, and warm, earthy tones. Directly across from the window-walled dining room will be the development's outdoor movie projectors, so certain tables can catch a flick in the background. "It'll be big, bustling, not loud-loud, but with a lot of energy," says Black.
While there are many decisions still to be made—the opening is roughly slated for November 2012—the aim is to create the largest raw bar on the East Coast. Black projects that 25 to 30 varieties of oysters will be on offer, in addition to the robust, Gulf Coast–style cooking that's the chef's specialty. Signatures like Addie's mussels and grilled oysters are destined for the menu, which will lean towards Southern classics such as seafood imperial and fish topped with crab and brown butter. The wood-burning grill found in every Black's kitchen will turn out heartier fin fare and several varieties of steaks. Restrictions permitting, the meat will be aged in-house.
The space is also larger than Black's, with an estimated 110 seats in the dining room and space for up to 70 in a separate oyster bar. Fans of the Wilder brothers' cocktails from Pearl Dive and Black Jack may find similar riffs on classics cocktails at a connected indoor bar and, permits pending, a large outdoor space for al fresco sipping.
"We want to be the hub, the heart of the development," says Black.