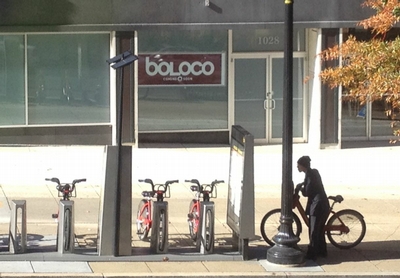 Attention, burrito enthusiasts: Coming in summer 2012, you'll have another option for a fast, healthy, wallet-friendly lunch. Massachusetts-based burrito franchise Boloco (the name stands for Boston Local Company) is opening two restaurants in the Washington area in 2012: A Bethesda location is slated for June, and a downtown DC branch (conveniently located right across the street from The Washingtonian's offices) will open in early July.

Boloco's menu includes "globally inspired" burritos, bowls, and salads, from Classic Mexican (beans, cheese, rice, and salsa) to Bangkok Thai (peanut sauce, Asian slaw) to Memphis barbecue (pinto beans, barbecue sauce). According to Boloco CEO and cofounder John Pepper, the DC spot's menu will feature two options introduced this summer—Korean barbecue and Spicy BLT—as well as two new recipes that will debut this winter. Each burrito is customizable and can be filled with anything from grass-fed beef to organic tofu; think Chipotle but with more variety.
Beverage selections include smoothies (we're partial to the Jimmy Carter, with banana and peanut butter) and one of the crazy, futuristic Coke Freestyle machines we hope will soon be standard-issue everywhere.
We just hope they don't change the name to Waloco.