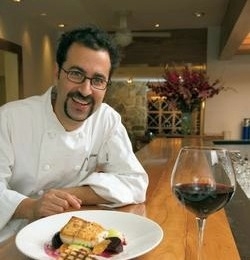 As our own Todd Kliman first reported via Twitter Monday evening, chef Barry Koslow has applied for* a liquor license to open a Jewish deli in Dupont* Circle.
In 2006, Koslow took over the reins at Mendocino Grille in Georgetown, turning the now-shuttered eatery into a serious—and seriously respected—dining destination. Koslow then moved to Clarendon spot Tallula; he left that restaurant last summer, reportedly to spend more time with his family.
We are expecting more details on the deli by this afternoon, so stay tuned.
*We initially reported Koslow's deli would be opening in Logan Circle but we've been informed it will be opening in Dupont. Additionally, Koslow's liquor license has not yet been finalized. We apologize for any confusion.