Looking to spice up your room with some sartorial wall art? Look no further—we've spent months tracking dozens of fashion illustrators on the Web and have finally whittled them down to eight favorites. Each of these ultra-talented artists offers fashion-conscious artwork priced well below what you'll find in Washington galleries (most of our favorites ring in at $25 and under). With prices like that, you'll actually be able to afford a frame.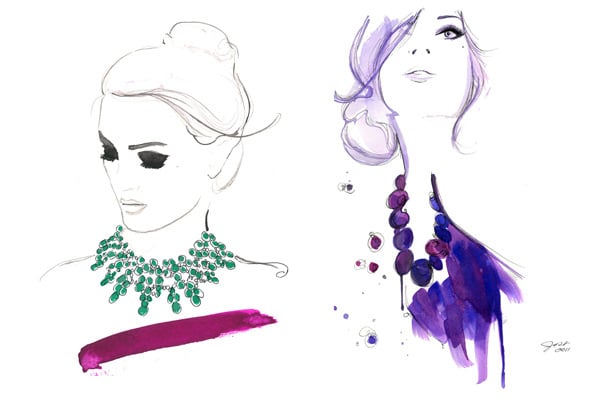 What can we say? We're suckers for elegant girls in watercolors, and Atlanta-based Jessica Durrant styles them with aplomb. Her evening illustrations remind us of the glamorous, high-fashion world Marchesa's Georgina Chapman and Keren Craig (hello, Chanel bags and Louboutin heels), and Breakfast at Tiffany's fans will be delighted by the number of Audrey Hepburn prints also available in Durrant's Etsy shop.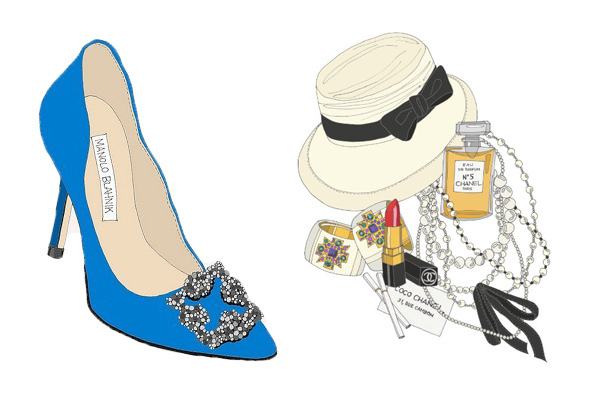 We first discovered this Swedish designer on the back page of Matchbook magazine, and have been entranced by her makeup and accessory illos ever since. The focus is on high-end luxury items, so you'll see plenty of Manolo stilettos, Chanel perfumes, and Birkin bags. Our favorite Hultkrantz illustrations are by far the icon composites—fans of Jackie Kennedy and Karl Lagerfeld should consider hanging these prints next to portraits of the celebrities. Click here for her Etsy shop.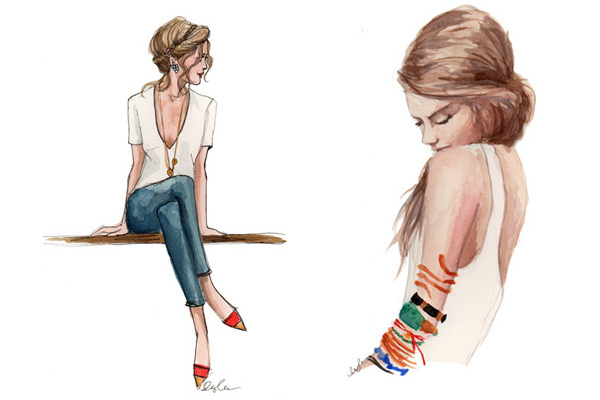 Our love affair with this former DC resident is no secret by now—we've featured her elegant watercolors in gift guides and bridal roundups galore. She's up in New York now, rapidly gaining name recognition through collaborations with Kooba, Jacques Levine, and Neiman Marcus. Haynes also offers custom portrait commissions, which are perfect for brides. Click here for her shop.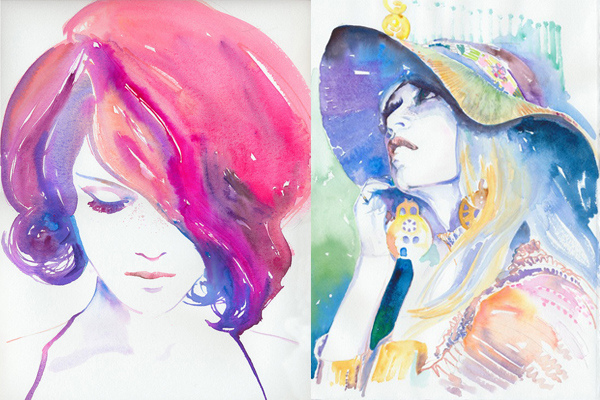 There's something slightly trippy, slightly David Bowie–esque about these redesigned model shots and Vogue covers—we love the way all the crazy colors swirl together. Currently an inhabitant of LA's Silverlake neighborhood, Parr has had work featured in the Washington Post, LA Magazine, and more. Click here for her Etsy shop.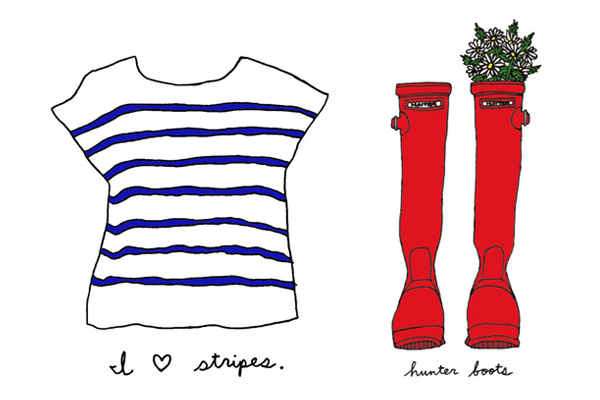 Wang focuses on simple, sweet silhouettes of ballet flats, red lipsticks, and pretty pearl necklaces. You'll also find Hunter boots, Coach clutches, and striped shirts—sounds perfect for the bedroom of a Georgetown gal, don't you think? Click here for her Etsy shop.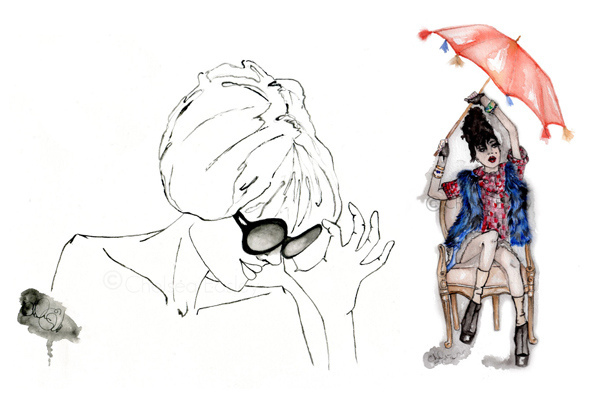 Easley's simple black and white portraits are what first caught our eye—doesn't this girl look a bit like a young Anna Wintour? But further inspection (we can't stop staring at the lips on this close-up!) reveals a truly developed understanding of color distribution. Click here for her Etsy shop.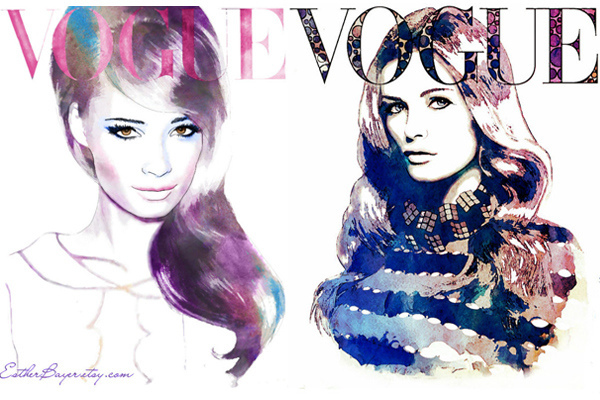 Check out this Canadian illustrator's Etsy shop for reimaginings of pages from international Vogue issues. We're especially fond of her more retro watercolors, such as this Grace Kelly print and this long-lashed beauty from 1966. Click here for her Etsy shop.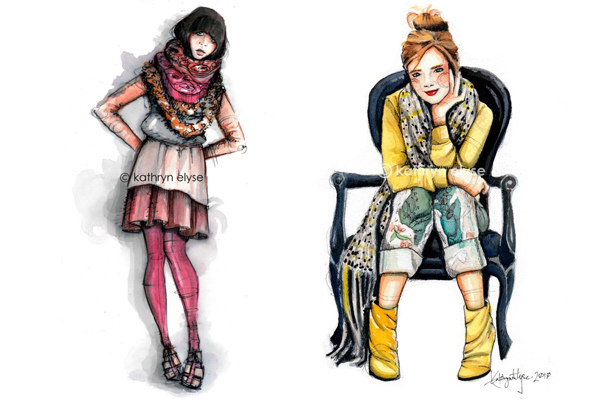 Commissioned by major fashion labels such as Kate Spade, Olsenboye, and Coach, this Boston-based apparel designer is also majorly fond of classic fashion illustration. Her style is funkier than the rest of the ladies on this list, and she's also got a penchant for sketching well-known bloggers, so check in if you're a fan of Tavi the Style Rookie or Susie Bubble. Click here for her Etsy shop.