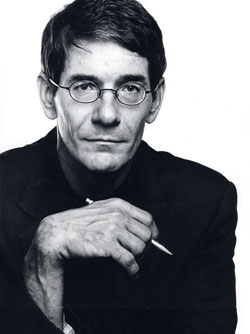 The great Washington novel has yet to be written, argues Michael Dirda. But he has a tip for anyone thinking about taking a crack at it: "There is one figure who, slightly fictionalized, could become the protagonist of a fabulous novel."
That person? Former DC mayor Marion Barry.
In the seemingly indestructible politico, Dirda sees similarities with Willie Stark, the Southern politician who strode through Robert Penn Warren's magisterial novel All the King's Men.
Dirda, an editor and writer for the Washington Post since 1978, including many years as a book columnist, has been an erudite voice in the shrinking world of book reviewing. His interests are broad—intellectual history, science fiction, biography, romance, children's literature—a trait he attributes to his working-class background in Ohio and his self-image: He considers himself "primarily a journalist, with scholarly interests and credentials."
Dirda graduated from Oberlin with a BA in English and arrived in Washington in 1975 fresh off a PhD in comparative literature from Cornell. He worked as a technical writer for a company that created financial-planning systems for banks before landing a job at the Post. In 1993, he won a Pulitzer Prize for criticism.
The author of six books, the latest of which is On Conan Doyle: Or, The Whole Art of Storytelling, he remains optimistic about the future of the book in the digital age. The delivery system changes from age to age, he says, but our need for story is eternal.
Dirda lives in Silver Spring with his wife, Marian Peck Dirda, a conservator at the National Gallery of Art. They have three grown sons. Over several strong cups of coffee at Shagga Coffee & Restaurant in Hyattsville, he talked about what he's learned.
See Also: