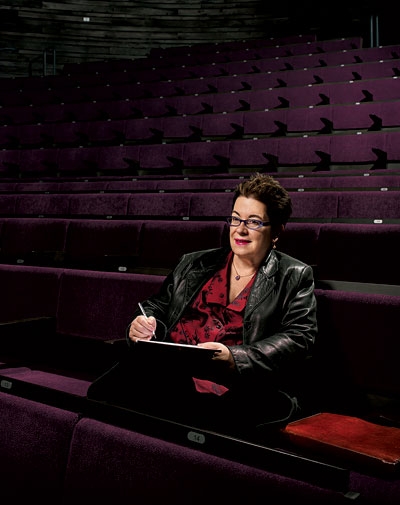 Theaters are beacons of change," says Molly Smith, artistic director of Arena Stage. She should know. When Smith unveiled the 60-year-old institution's new building in 2010—Arena Stage at the Mead Center for American Theater—it became a symbol of Southwest DC's rebirth. Now developers are changing the face of the waterfront area. Fourth Street is no longer a dead end. The Nationals play a mile away. Even commuters sense the vigor, Smith says: "Because of the transparency of the building, cars get a glimpse of the artistic activity inside. It's a theater terrarium."
She's committed to the waterfront, which suffered from benign neglect for decades, and works hard at being a good neighbor, holding "Southwest Nights" to welcome residents. But her biggest act of faith has been in staying put. When Arena announced that it wouldn't relocate to downtown DC, skeptics thought Smith was destined for failure. "We needed to do something bold," she says.
Arena has some of Washington's most multicultural theater offerings and audiences. When Smith came to Arena from Alaska 14 years ago, she walked the streets of DC and absorbed its ethnic energies. "Almost one-third of our audience is people of color," she says.
Smith has gone out of her way to bring in minority artists such as Kenny Leon and Maurice Hines. For the new theater's inaugural production, she chose the 1940s musicalOklahoma!—and cast black and Hispanic actors in some of the lead roles. "I was interested to go back to historical roots and discover there were Asian communities, African-American communities in Oklahoma," Smith says. "Some people look at gold-standard musicals like Oklahoma! and think of them as museum pieces. But they were built to last."
That could describe Arena Stage under the direction of Molly Smith.
This article appears in the January 2012 issue of The Washingtonian.