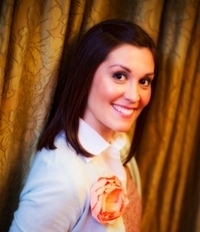 The expert: Jamie Sears of Simply Chic Events in Leesburg, VA
Her best rehearsal dinner advice: "Make your rehearsal dinner the complete opposite of your wedding. For example, if you're having a formal wedding, keep the rehearsal dinner laid-back, casual, and fun. Why not plan a Mexican fiesta or a clams-and-crabs party? Don't use the same color scheme or theme as your wedding, either. Do the opposite, so you're not giving away all the surprises of the next day! Don't wait too long to start planning your rehearsal dinner. Secure your location as far in advance as possible; nine months to a year beforehand is ideal."
The Ultimate Rehearsal Dinner Checklist
Who's paying? Set a budget and figure out who's contributing. Traditionally, the groom's parents host the rehearsal dinner, though anyone can chip in.
Who's planning? Even if the groom's parents are paying, if they don't live nearby they might not be able to actually plan the event. Be upfront and find out what everyone's expectations are before moving forward.
Who's on the list? Inviting all of your out-of-town guests can be expensive. Instead, try a small rehearsal dinner for your immediate family and wedding party, then host a Champagne-and-dessert reception for all of your guests immediately after the dinner.
Where's the party? Nail down your guest list before starting your venue hunt. A private room at a favorite restaurant is always a good choice.
What's on the menu? If you're having a large rehearsal dinner, you may want to schedule a tasting. But most couples simply have dinner beforehand at the venue to decide on the menu.
How will you notify guests? You can send out a completely separate invitation or include a rehearsal dinner card in your invitation to those you wish to include. Make sure to notify guests at least a month in advance.
Are kids invited? Rehearsal dinners tend to be adults-only affairs. If you do want to include children, set out little coloring books or activities on the tables to keep them occupied.
Will there be toasts or other entertainment? Determine in advance who will be speaking, and make sure the venue has access to microphones or other audio-visual equipment. Sometimes members of the wedding party give a toast at the rehearsal dinner to keep things short at the wedding.
Is parking available? Inquire about parking in advance. Is there valet service? If so, usually the hosts pay for it. If not, is there a garage? How late is it open?
Will you provide transportation? Pick a rehearsal dinner venue near where your out-of-town guests are staying, so guests can walk or take a quick cab ride back to their hotel. If you choose somewhere farther away, consider providing a shuttle bus.
How much should you tip? Gratuity is typically included for a large restaurant event, anywhere from 18 to 20 percent. If you're using an off-premise caterer, tip the catering staff 15 percent.
This article appears in the Winter/Spring 2012 issue of Washingtonian Bride & Groom.