In 1973, Oregon was the first state to decriminalize—or remove criminal charges for—the possession of a small amount of pot. In 1996, California legalized the use, possession, and cultivation of marijuana with a doctor's recommendation. Today, 16 states and DC have legalized medical marijuana.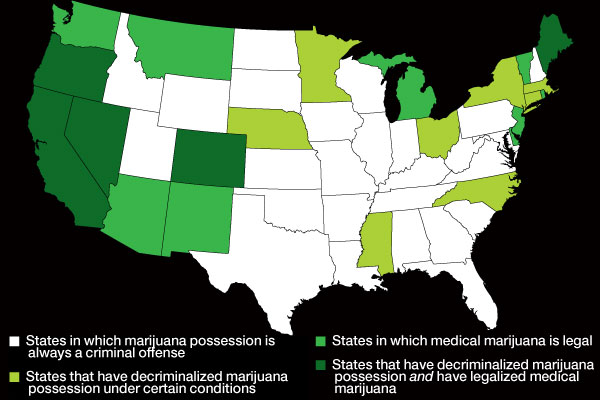 Have You Used Marijuana in the Last Month?
That was one of the questions asked in the 2006, 2007, and 2008 National Surveys on Drug Use and Health. The data shows that pot users are spread fairly evenly across the District and that marijuana is less popular in the suburbs.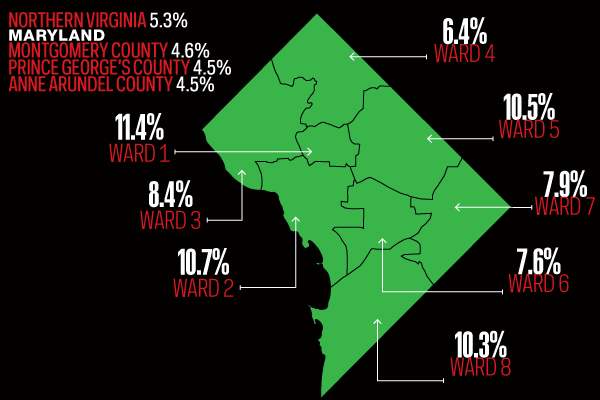 This article appears in the February 2012 issue of The Washingtonian