After a long journey filled with stops and starts, the DC Fashion Incubator has taken a promising step forward: It has named its first four residents.
Conceived by Greater Washington Fashion Chamber of Commerce (GWFCC) president Christine Brooks-Cropper, the Project Runway–like incubator will offer studio and office space, sewing equipment, and business and technical mentorship to the four budding designers. It's located in the DC Convention Center complex in Northwest. The new residents will be supplied with fabric and seweing supplies for a rate of $250 per month.
"These inaugural DCFI designers were chosen by their potential to develop their brand and designs to ultimately become a successful business in various markets," Brooks-Cropper said in a press release. "Our goal is to prepare them, as much as possible, to create a new and successful business that will add to job and economic development in the District."
The four designers named in a GWFCC press release last week are Azadeh Tajdivand, Isaiah Butler, Gennet Purcell, and Tatiana Kolina. Read on to find out a bit more about each designer.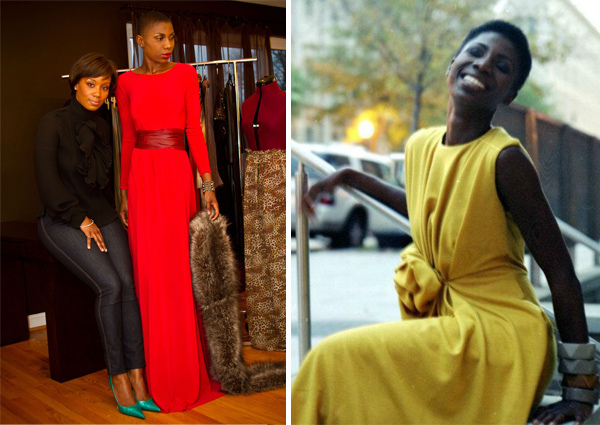 Purcell, a former attorney, founded Maven—a brand aimed at creating a sense of timeless glamour for the modern woman—in 2008. It began as a made-to-order dressmaking service and has evolved into an elegant collection of dresses, separates, and accessories. Currently in her second season, Purcell strives to provide custom-quality, luxurious pieces for "the everyday woman." Photos of the collection showed items imbued with restrained sexiness and an attention to folds and draping, rendered in bold and classic colors. And it seems the Incubator will only bolster the mission Maven lists on her website: to "bring an element of refined elegance and effortless style to the unique fashionscapes in Washington, DC."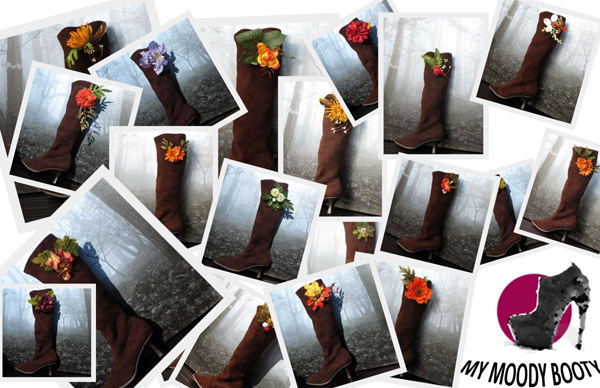 Tatiana Kolina started her boot collection, My Moody Booty, to provide an affordable way to build a versatile shoe collection. Removable appliqués, such as the flowers you see in the photo above, change the look of a basic brown boot. "My customer is a little bit conservative with money," says Kolina. "She prefers to have one pair of quality shoes with changeable decorations [rather than] many pairs of shoes." Kolina grew up in St. Petersburg, Russia, and attributes her passion for footwear to the fact that there just wasn't much variety available in the country in the '80s. She draws design inspiration from Alexander McQueen, Marc Jacobs, and Vivienne Westwood, and hopes the Fashion Incubator will achieve its goal of opening a boutique that sells locally created clothes and accessories. "I believe there is a demand for it," the designer says. "I can see myself shopping there."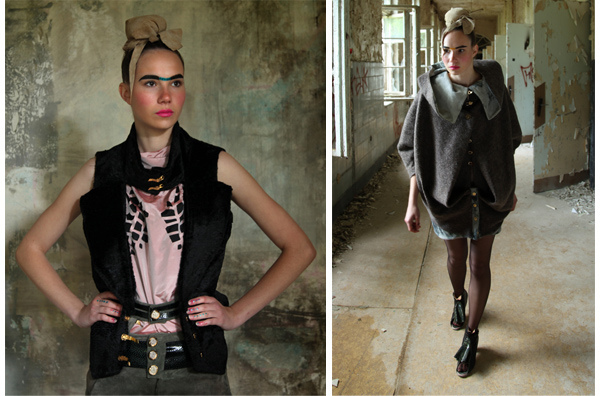 Tajdivand loves pushing boundaries. "I love expanding my imagination and creating silhouettes I haven't seen before," she says. With their unconventional materials and innovative 3D texture, the designs for her eponymous label reflect this creativity. A native of Tehran, Tajdivand is a 2009 graduate of the ESMOD School of Fashion in Berlin, and has also worked and studied in Oslo and London. This immersion in multiple cultures has helped Tajdivand realize the importance of using fashion to empower the wearer's individuality and freedom. Indeed, her name in Farsi means "a free person," and she draws most of her inspiration not from other designers but from nature, architecture, and the arts. She hopes the Incubator will introduce DC to all of the possibilities of style and professionalism in design. "I'm excited to be part of a group that's trying to raise [design] standards in Washington," she says. "It's a wonderful city with lots of potential that [has] not yet been tapped."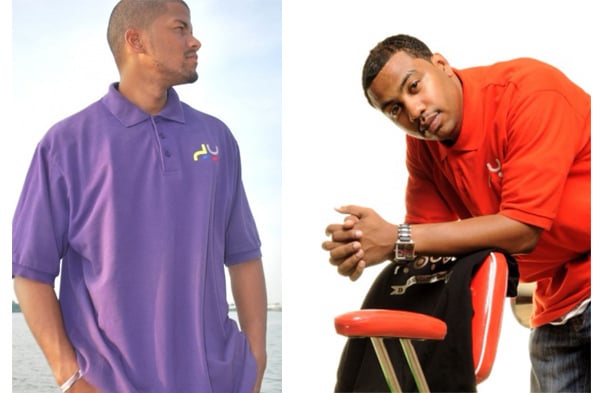 This DC native designed and produced his first 24 shirts in 2003—it was the start of his DOYOU Clothing Company, a colorful line of men's sportswear made to inspire high self-esteem and confidence. Since then, DOYOU has taken off as Butler explores different forms of marketing, shows, and retail collaborations. He hopes the Incubator will help him continue to grow the brand. "I want to be one of the designers who paves the way for others, and show that we can build a global fashion capital right here in the District," says Butler. That may sound like a lofty goal, but Butler is actually very grounded—he cites his grandmother as his strongest inspiration. "She was a seamstress," he says. "I [used] to help her create clothing for family and friends to wear for reunions, weddings, and other special occasions. I've had a passion for fashion since."