Photographs by Erik Johnson.
A Moroccan rug lies beneath a pair of goat-hair stools. A lacquered vintage console is crowned by a pair of eye-popping prints from a contemporary photographer. A Victorian-era fireplace is flanked by Asian antiques: an ebony-glazed armoire, an 18th-century bowl spilling vintage textiles. In the corner, a book of Helmut Newton photography rests on a Philippe Starck–designed metal stand.
When you walk into a Lori Graham–designed room—like the one pictured above—it's clear the DC-based designer isn't afraid to mix things up.
"I love that texture, that slicing and dicing of cultural, historical, geographical, intellectual, and artistic references that make a space not so one-dimensional," says Graham, a fast-talking former lawyer who is a hodgepodge of references herself. The Oklahoma native studied economics in London and law at Georgetown before trading a legal career for a full-time interior design gig. Her portfolio at her eight-year-old firm, Lori Graham Design, is teeming with juxtapositions of modern and vintage, midcentury and Victorian, sleek and salvaged—all elements of what the designer considers her "signature mix."
"I rarely put things together because it looks good—that's never enough," she explains. "My guess is that in places like Los Angeles, that's all clients hire you for. But DC is a city of people who are really freaking smart, and they like to know why and how and where things come from. And being a longtime DC resident, I feel like a kindred spirit."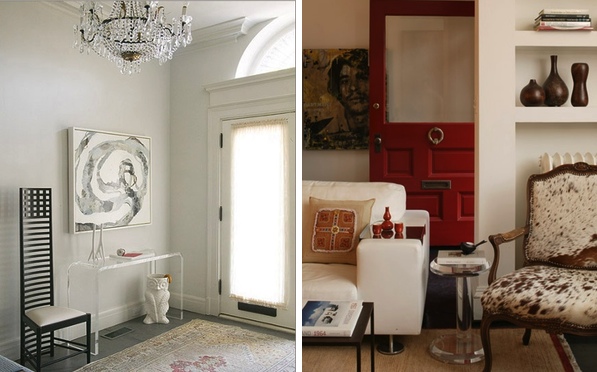 The former litigator takes an analytical approach to design, delving into her clients' histories and habits to figure out what makes them tick. "I try at each turn to figure out how to represent who they really are," she says. "I want it to be unique instead of everything being new, new, new." She starts by taking clients on an art and decor walk near her 14th Street studio, beginning at Timothy Paul and popping into the galleries and furniture stores that line the street, which is fast becoming DC's design corridor. "As we walk, I ask them what they like and why they like it. I talk to them about where they've lived, where they've traveled, where they went to school, what they studied, how they entertain. It's how I do my due diligence," she says. "It's just far less document-driven than when I was a lawyer!"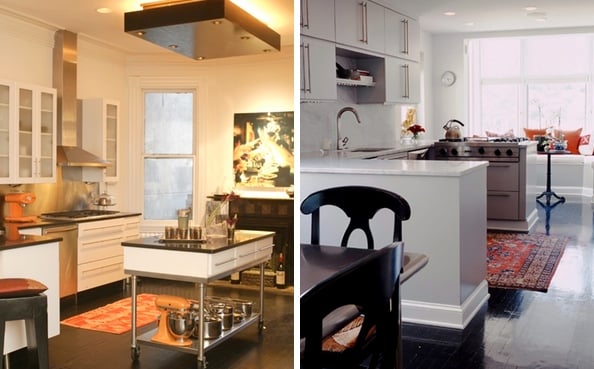 The result is an edgy, completely individualized design that highlights the pieces her clients love most. "There are all these formulaic equations—you need to have floral balanced with stripe balanced with geometric. I don't buy into that," Graham says. "You're trying to tell a story. How long do you want to look at something that is just 'put together'? I need it to have a little more oomph to it."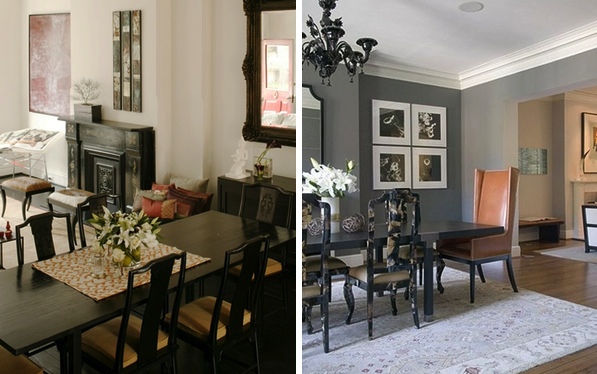 Her advice? Start with what you love, and then play with the references in the rest of the space. "It's all about extrapolation," she says. "Rarely will I take a traditional silhouette and have a traditional fabric on it. If it's traditional, it at least has a very modern finish or textile on it, or both." Keep the mix in mind at each level in the space—from the rooms in the home to the vignettes in the room to the pieces in the vignettes. And don't strive to get "everything looking done," she says: "The aesthetic should never be so specific that you can't add in a different piece of art you fall in love with or a great piece you find while traveling. That sentiment allows all of the rooms to really live together."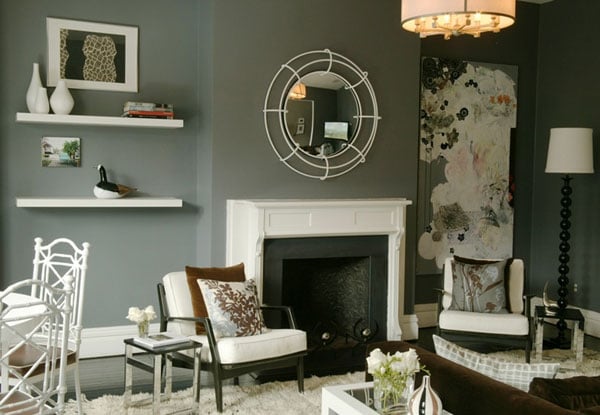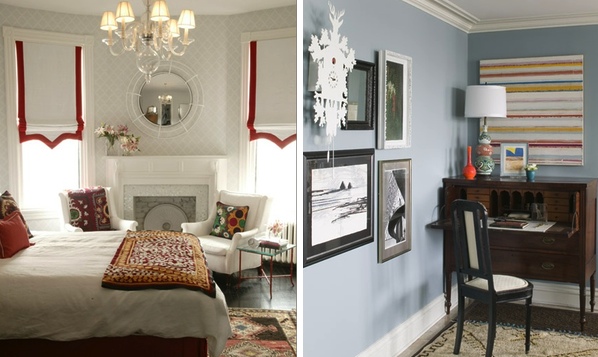 To see more of Lori Graham's work, visit her website. A new showroom—which will include pieces from her furniture line, LG Place—will be opening this spring.